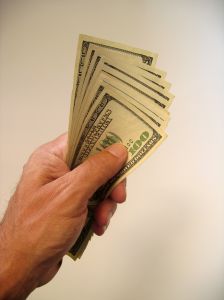 Are you ready to sell your Katy home? Take a moment to consider how much you know about the appraisal process. Many Katy home sellers fall for appraisal myths that are not accurate. An appraisal can help you understand why your house should be listed for more or less than the similar home down the street, or why an upgrade you made might not add value to your home.
As your Katy real estate agent, I'd like to clear up some of these myths for you! Understanding the appraisal process will bring you one step closer to understanding the home-selling process as a whole, so you can go into it with confidence and knowledge.
Inman News shared four common appraisal myths, and then busted them. Here they are:
Myth #1: I don't need an appraisal because I had a home inspection.
Truth: There are many differences between the two. An inspection is not required. An appraisal often is required if there is financing involved. Plus, they investigate different subjects. Investors determine the condition of the property. An appraiser determines the value of the property.
Myth #2: All appraisers are the same.
Truth: Just like with all people involved in real estate transactions, no two people are the same. One Katy real estate agent may be very different and differently qualified than other. One appraiser might have better experience, expertise and certifications than another. As an agent, I can recommend appraisers in the area who have valued properties similar to yours and have excellent experience.
Myth #3: Every home improvement adds value to my home.
Truth: Home improvement projects rarely provide a dollar-for-dollar return when you go to sell your Katy home. Renovations are not all created equal, either. Some are known for having higher return on investment values than others. Some even lower your value and are seen as excessive, especially if they aren't in line with what's expected in the community that the home resides in.
Myth #4: There isn't anything you can do about a low appraisal.
Truth: While appraisers are expected to provide credible and reliable opinions, mistakes can happen. You should review the appraisal report to ensure that all the information about your property is accurate. If you find any errors, you should tell your lender immediately and request a new appraisal.
An appraisal is considered a credible and reliable opinion of value, which is derived from experienced professionals who look at the current market and a detailed analysis of the property. The more you know about the process beforehand, the fewer surprises you'll experience during the process.
Have questions? Ready to sell your Katy home? Either way, contact me, your Katy real estate agent! I am always ready to help you in any way that I can, to ensure a smooth and satisfying home-selling process.
Mickie Cioccia
Mickie C and Company Realty
Check Out Our Website
See Katy and Houston, TX Homes for Sale 
Become Our Facebook Fan
Follow Us on Twitter
Connect With Mickie on LinkedIn
Contact Our Team
Share on Facebook