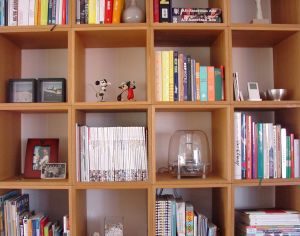 Are you gearing up to sell your Katy home soon? You can do it this holiday season! This KCM Crew points out five reasons why the holiday season is actually an excellent time to sell. As your Katy real estate agent, I am here and ready to help you, no matter when you choose to sell. Just give me a call and we'll get started!
Even if you choose to wait until after the holidays, you can still begin to prep your Katy home for a sale, and to properly stage it. If you watch HGTV's 'Fixer Upper' then you will be excited to know that Joanna Gaines has published her first book. She's also shared some home-staging tips she's come up with over the years while working in home improvement.
Here are the four tips to keep in mind when selling your Katy home:
Don't include too much furniture. Often, homeowners will add furniture to a room, to show how much can fit and how many people can hang out there. However, too much furniture can make a room look smaller and cluttered. Joanna recommends no more than three large pieces in each room, to make a room feel more open.
Clean up. This one is a given, but some home sellers still don't do it! If you want Katy homebuyers to fall in love with your home, it has to be clean. A buyer won't be able to look past the dirt to see the potential! Plus, they'll see that you love and care for your house, and that could make them want it more.
Don't stuff clutter into closets. While cleaning, it's tempting to throw all of your clutter into closets. After all, that's what many of us do before a holiday gathering at our house! However, unlike holiday guests, buyers will definitely look in the closets to check for storage space. Declutter ahead of time, and get rid of anything you no longer need or use. In a pinch, opt for under the bed rather than in a closet.
Remember your home's exterior. As Katy homeowners, we spend most of our time inside the house, so sellers can sometimes forget to stage their exterior. But this is the first part of the house a buyer will see, and first impressions stick! Power-wash the driveway and siding, display a few potted plants by the front door, and consider updating the address numbers, mailbox, front door or any other outdated items.
For more tips from Joanna of 'Fixer Upper,' check out this Realtor.com article. When you are ready to sell your Katy home, either this holiday season, or early next year, contact me! As a Katy real estate agent, I am ready to help you as soon as you are ready to sell.
Mickie Cioccia
Mickie C and Company Realty
Check Out Our Website
See Katy and Houston, TX Homes for Sale 
Become Our Facebook Fan
Follow Us on Twitter
Connect With Mickie on LinkedIn
Contact Our Team
Share on Facebook