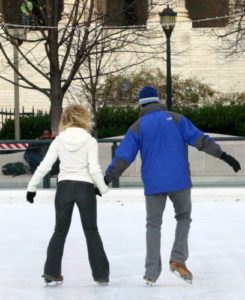 Is there ever a more festive, jolly time to spend in Katy, TX than the month of December? As a Katy real estate agent, I love seeing the town covered in holiday lights and the calendar filled with festive, family-friendly fun.
Take some time out of your holiday to-do list for some of these fun holiday events in the Katy area! You'll get to know the community and the people in it, and you'll make lasting memories.
Here's a few upcoming holiday events in the Katy area to keep on your radar:
Enjoy these and many other holiday events taking place throughout the Katy, TX area this month! As always, when you are ready to embark on your Katy real estate market goals, contact me. Whether it's during the holiday season or after, I am your Katy real estate agent, here and ready to help you out as soon as you're ready to begin!
Mickie Cioccia
Mickie C and Company Realty
Check Out Our Website
See Katy and Houston, TX Homes for Sale 
Become Our Facebook Fan
Follow Us on Twitter
Connect With Mickie on LinkedIn
Contact Our Team
Share on Facebook