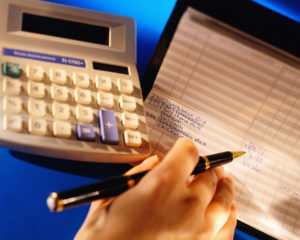 Are you gearing up to buy a Katy home this year? As a Katy real estate agent, I can say that this is the time to do it! Home prices and mortgage rates are on the increase, so the sooner you buy, the more money you could save. Plus, since equity is on the rise, you can feel good about investing in your future.
To help you prepare for the home-buying process, here are a few tips to help you save up for a down payment and get qualified for a mortgage loan:
Automate savings. If you aren't good at putting money away each month into a savings account, automate a down payment savings account! Once per month, paycheck or even week, determine how much money you can put aside into a housing fund. Even if it's a small amount, it's better than nothing!
Live frugally. If buying a Katy home is important to you, then you can use that as motivation to live more frugally until you have your down payment saved up. This means cutting costs wherever you can. Only buy food on sale, wear your current clothes, put off that new car or vacation, make your own coffee at home, walk or bike wherever you can, and so on.
Keep your credit clean. Your credit score is a big piece of the puzzle, when it comes to qualifying for a mortgage, so pay off as much of your past debts as possible. Don't open any new forms of credit, and pay off the credit cards you have now. Automate your bills, so you are never late paying one of them.
Once you feel that you are ready to buy, or that you are at least ready to take the next step or get questions answered, find an experienced, reliable Katy real estate agent. If you are curious as to why you should work with an agent rather than doing it alone, here a few reasons KCM Crew recently gave on why to work with a professional:
An agent can save you time. It's not as easy as you may think to find a Katy home that you love, and that fits into your budget and your needs. An agent can sift through the listings that don't meet your needs, so that you can just look at the ones that do. This can save you heartache, too! An agent can also get you in touch with reliable mortgage professionals, inspectors and other professionals, to save you the time it'll take to research each one in the area.
An agent can help you negotiate. This is more important than ever, with lower inventory than usual. In a seller's market, you need an agent to negotiate a price with the seller, which could end up saving you hundreds or thousands in the long run. The agent can also negotiate after the home inspection, after the appraisal, with closing agreements and more.
When ready to begin your home-buying process in the Katy real estate market, contact me!
Mickie Cioccia
Mickie C and Company Realty
Check Out Our Website
See Katy and Houston, TX Homes for Sale 
Become Our Facebook Fan
Follow Us on Twitter
Connect With Mickie on LinkedIn
Contact Our Team
Share on Facebook