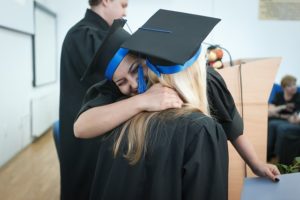 Are you thinking about buying a Katy home? As a Katy real estate agent, I would like to fill you in on numerous perks that you can experience with homeownership! The perks range from financial to social and educational. Once you've learned about these proven perks, you can see what a great benefit it is to own your own Katy home.
Equity – When you own a Katy home, your monthly payments go toward your mortgage instead of your rent. This means that you are building personal wealth and assets instead of building your landlord's assets. This is why the net worth of a homeowner is so much higher than the net worth of a renter! When you go to sell your home, you'll see that money again, and hopefully more than you bought it for. Currently, home equity is on the rise.
Stability – When you buy a Katy home with a fixed-rate mortgage loan, you know how much you'll be paying monthly for years to come. This creates a more financially stabilized environment, because you won't have unexpected rent increases. A recent survey found that rent increases are expected to continue to rise for the next year by an average of 8 percent, and 53 percent of property managers said they are more likely to bring in a new tenant at a higher price than to negotiate with a current tenant.
Education – A new study shows many ways that homeownership increases educational achievement among youth! More teenagers in home-owning families stay in school, children of homeowners tend to have higher levels of math and reading achievements and less behavioral issues, educational opportunities are typically higher in neighborhoods with high rates of homeownership and community involvement, and children of homeowners go on to make higher earnings after school.
As you can see, there are many benefits to owning a Katy home! Aside from these, others I can think of off the top of my head are that you can raise a family in one place, while growing roots and getting to know neighbors, schools and the community as a whole, you can design and remodel your home however you wish, and you typically have more space to work with and more privacy.
What is your favorite thing about the prospect of homeownership in Katy? Leave a comment and share! I'd love to hear from you!
When you are ready to buy a Katy home, I am here and ready to help you through the entire home-buying process in the Katy real estate market. As a Katy real estate agent, I have years of experience and expertise helping others find the homes of their dreams. Let me help you achieve this dream! Contact me!
Mickie Cioccia
Mickie C and Company Realty
Check Out Our Website
See Katy and Houston, TX Homes for Sale 
Become Our Facebook Fan
Follow Us on Twitter
Connect With Mickie on LinkedIn
Contact Our Team
Share on Facebook