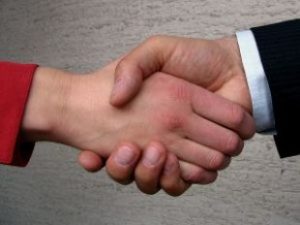 As a Katy homebuyer, you might consider house hunting as the most stressful part of a home-buying process, and some buyers would agree! Other buyers would say that the most stressful period was after they put an offer on a home and had to wait for closing day. Every home-buying process is different, depending on the buyers and sellers, the Katy real estate agent involved, compromises and negotiations, timelines, the house itself, the home inspection and appraisal, and so on.
Here are four things that Zillow recommends buyers know while they wait for closing day to arrive in the Katy real estate market:
1.  Your mortgage rate could expire. Your mortgage lender will typically lock in the interest rate they quoted you, for 45 or 60 days, but closing on a Katy home could take longer than that. This is especially true if any issues arise, such as open permits or illegal renovations. Keep an eye on rates.
2.  The mortgage process isn't over. You're not in the clear until closing day papers are signed and the keys are in your hand! Some lenders will continue to verify income, credit and so on until the very last minute. Don't go moving around funds, spending a bunch of money or changing jobs without running it by your mortgage professional.
3.  The house isn't yours yet. Until all of the papers are signed, you can still back out. Request a walk-through 24 hours before the closing to see that things are as they should be. If the seller hasn't made repairs that you agreed on, or hasn't moved out yet, or systems aren't working, you can postpone the closing if need be.
4.  You might need to do homework. Find out if the seller was required to disclose issues with the home, or if it's "caveat emptor," or buyer beware. Either way, it's not a bad idea to do some research on the home to see if there's any outstanding permits, or any issues with the local building department or health department.
What does this all mean for you? Zillow recommends that for the smoothest closing, Katy homebuyers must have a reliable, experienced Katy real estate agent on their side! Your agent can refer you to quality mortgage professionals in the area, along with attorneys, inspectors and more, which saves you time and stress. Agents also negotiate on your behalf, to ensure that you are satisfied and comfortable with the closing agreements, timelines and compromises made with the home seller.
Ready to buy a Katy home? Contact me! I would love to work with you as your Katy real estate agent, to ensure a smooth home-buying process for you and all those involved. Call me as soon as you're ready to get started, or if you have home-buying questions. I look forward to hearing from you!
Mickie Cioccia
Mickie C and Company Realty
Check Out Our Website
See Katy and Houston, TX Homes for Sale 
Become Our Facebook Fan
Follow Us on Twitter
Connect With Mickie on LinkedIn
Contact Our Team
Share on Facebook