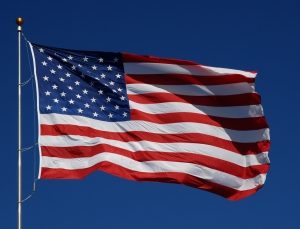 Are you spending your Memorial Day weekend in Katy, TX? You'll have no shortage of events and activities to partake in this holiday weekend if you are! As your Katy real estate agent, allow me to fill you in on what's going on around Katy, so that you can plan your weekend accordingly. Right after the weekend, graduation ceremonies begin across the Katy region! Lots going on this time of year.
Start your weekend off right with Movie Night on the Green! This takes place Friday, May 26, at LaCenterra at Cinco Ranch's Central Green Park. The movie will be Up. Then on Saturday, May 27, watch Star Wars: The Force Awakens. Bring lawn chairs, snacks and beverages! Both movies start at dusk. No alcohol, glass, balls or pets allowed.
TILT Studio is offering discounts on food, games and more over Memorial Day weekend, May 26-29. Enjoy a day of laser tag, black light mini golf, mini bowling, rides and more with the family. Their Family 4-Pack Combo special includes one large cheese pizza, one pitcher of soda and four $5 Tilt Studio Game Cards for $29.99. They've got plenty of other weekly and seasonal specials as well.
Bring the whole family to Wildcatter Saloon on Saturday at 1 p.m. for the Classic Rock Battle of the Bands event! Seven local bands will compete by performing classic rock covers. There will be plenty to keep everyone happy too, such as bounce houses and snow cones for the kids, food trucks and more. Proceeds will benefit Katy Christian Ministries.
Aside from this list, there's always the options of an old-fashioned barbecue in the backyard of your Katy home, a pool party at your house or local community pool, a drive out to the beach, a bike ride or hike around the area, a visit to a local museum or other attraction, or a relaxing weekend on your couch. The choice is yours on how you spend Memorial Day weekend in Katy, TX!
Before you know it, graduation ceremonies will be here. They take place from June 2 to June 5 in Katy. The schedule is as follows:
FRIDAY
Tompkins High School  – 2:00 p.m. (Doors open at 12:45 p.m.)
Seven Lakes High School – 7 p.m. (Doors open at 5:45 p.m.)
SATURDAY
Mayde Creek High School – 9:00 a.m. (Doors open at 7:45 a.m.)
Taylor High School – 2:00 p.m. (Doors open at 12:45 p.m.)
Morton Ranch High School – 7:00 p.m. (Doors open at 5:45 p.m.)
SUNDAY 
Cinco Ranch High School – 2:00 p.m. (Doors open at 12:45 p.m.)
Katy High School – 7:00 p.m. (Doors open at 5:45 p.m.)
MONDAY 
Raines High School – 7:00 p.m. (Tompkins High School PAC, doors open at 6:00 p.m.
If you've got kids graduating at any of these ceremonies, congratulations!
When ready to accomplish your Katy real estate market goals this summer, contact me, your Katy real estate agent. Whether buying a Katy home, selling your Katy home, or both, I am here and ready to help you out all summer long! Just give me a call.
Mickie Cioccia
Mickie C and Company Realty
Check Out Our Website
See Katy and Houston, TX Homes for Sale 
Become Our Facebook Fan
Follow Us on Twitter
Connect With Mickie on LinkedIn
Contact Our Team
Share on Facebook