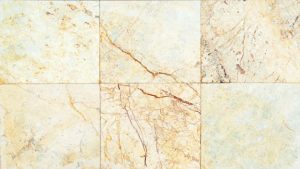 One of the biggest perks of owning a Katy home is that you can design it however you please! If you like to keep up with home decorating trends, allow me to offer you some suggestions for this year. As a Katy real estate agent, I think it's important to note that trends come and go, so if you're going to upgrade your Katy home with some of these, make sure they are ones that you will really enjoy!
Here are a few that are trending right now, via RISMedia:
Marble – Marble can make any home look more stunning and luxurious. You can use it for countertops in the kitchen or bathroom, or use it as accent pieces in the living room, such as a side table or marble clock. You can even use marble wallpaper or fabric to really make a statement!
Jewel Tones – Homeowners tend to appreciate neutral colors with a subtle amount of color added as an accent. Jewel tones are appealing to owners right now, from pastel shades to emerald greens and violets. The colors make a statement while still blending with natural outdoor hues.
Metallic – The contemporary home style shows a lot of metallic details with minimal accessories. These also add shimmer and can dress up a space. Examples include brass hardware on kitchen cabinets, a silver chandelier in the dining or family room, or outdoors, copper rain gutters or address numbers.
Subway Tiles – This sleek and urban look can be incorporated best in the kitchen and bathrooms, and is versatile enough to fit into numerous design styles. Go with dark grout to hide the dirt that may become visible. For a twist, install matte glass subway tiles!
Nailhead Details – This isn't for everyone, but this style is making a comeback with furniture. If you love shopping at antique or thrift stores, you might find a great older piece that suits the modern appeal! Look for headboards or sofas with a nailhead design.
For more examples of trending home decorations and designs, check out this RISMedia article. Which of these is your favorite? Which is your least favorite? Leave a comment and share!
Like I said, sometimes by adding trendy decorations to your Katy home, you could attract more Katy homebuyers when you go to sell. Some could even increase your home value, such as marble and subway tile upgrades in the kitchen. However, it's important to also realize that home design is a very personal thing, so if you go overboard, you could also turn away buyers or decrease your home value! Only add what most appeals to you, or what will increase your home value if selling in the near future.
Ready to sell your Katy home? Ready to buy a Katy home? No matter what your goals are in the Katy real estate market, I am here to help you achieve them! Contact me, your Katy real estate agent, and let's start working toward your goal before summer's end!
Mickie Cioccia
Mickie C and Company Realty
Check Out Our Website
See Katy and Houston, TX Homes for Sale 
Become Our Facebook Fan
Follow Us on Twitter
Connect With Mickie on LinkedIn
Contact Our Team
Share on Facebook