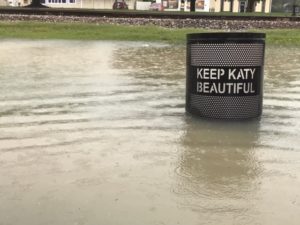 Hurricane Harvey blew through Katy, TX and the greater Houston area this week, causing devastating flooding, deaths, injuries and damage to the area. My heart goes out to all affected victims.
Within the City of Katy, water coated parts of Highway 90 and flooded local homes and businesses. There are still several locations along the Katy Freeway that have high water. As your Katy real estate agent, I am here to help fill you in on what you need to know as the rescue stage slowly evolves into the recovery stage.
Mayor Chuck Brawner shared information on debris removal for Katy homeowners. As soon as the water resides, here are the debris removal guidelines for homeowners within the City of Katy:
Do not place debris near or on trees, poles or other structures. This makes removal difficult. Keep away from fire hydrants and meters.
Separate debris into six categories: Electronics, large appliances, hazardous waste, vegetative debris, construction debris and household garbage.
Place debris at curbside but do not block roadway with it. It will not be picked up if these guidelines are not met.
Here is a helpful chart: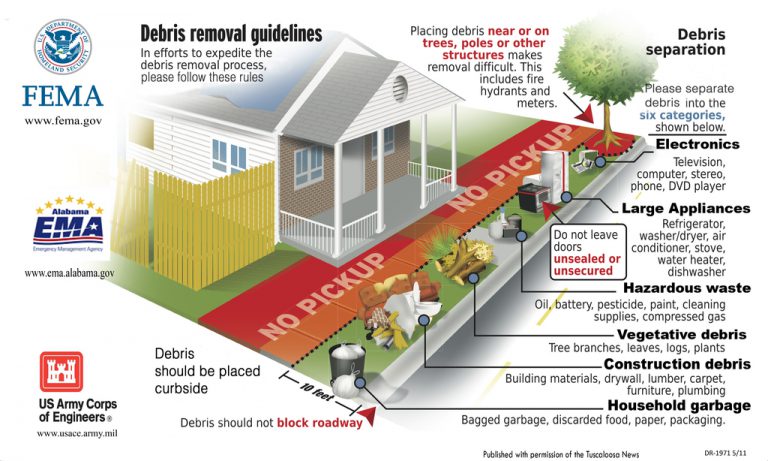 You can also view this chart and Mayor Brawner's video here.
If you need shelter, there are 62 total shelters across Harris County, with an estimated total of 12,700 individuals using these facilities. A list of currently open facilities can be found at www.readyharris.org.
If you'd like to volunteer, call the American Red Cross at 866-526-8300, Volunteer Houston at 281-656-1533, or visit Texas Gulf Coast VOAD at www.txgulfcoastvoad.org. If you have boats or working vehicles, the City of Katy is asking that you help nearby neighbors if you can safely do so.
If you'd like to donate food or belongings to families in need, bring donations to CrossPoint Community Church at 700 Westgreen Boulevard in Katy, or to The Fellowship at 22765 Westheimber Parkway in Katy.
The outpouring of love and support has been amazing for the entire Houston area! Let's keep it up and help our neighbors as much as we can through this troubling time. Thank you to all of the rescue efforts that we have seen over the past few days, from local police forces to residents with boats, rafts, etc., who gave their part to help in the rescue efforts.
Stay strong, Katy! We will get through this together.
Mickie Cioccia
Mickie C and Company Realty
Check Out Our Website
See Katy and Houston, TX Homes for Sale 
Become Our Facebook Fan
Follow Us on Twitter
Connect With Mickie on LinkedIn
Contact Our Team
Share on Facebook