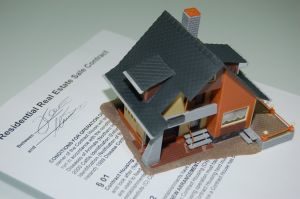 If you bought a starter home years ago, now may be the ideal time for you to sell and move up to your dream home in Katy, TX. Are you ready to grow a family and need more space? Do you want to relocate to a nicer neighborhood? Do you crave more luxurious features? No matter what your reason is for wanting to move up, you're not alone!
Many Katy homeowners begin with a small starter home, and eventually move up to a bigger home when they are financially able, and when market conditions are right. As your Katy real estate agent, I am here to tell you that conditions in the Katy real estate market are ideal for move-up buyers right now!
Here's a few reasons why:
Home prices have steadily increased since 2012, so if you bought before or around then, your Katy home has probably appreciated in equity, and possibly more than you think! The average price gain in quarter two of this year was $51,000 since purchase, which is the highest average price gain and the highest average home seller return since 2007.
Home prices are projected to continue increasing. While this is great news for Katy home sellers, if you want to sell so that you can move up to a more expensive home, you don't want to wait! The longer you wait to trade up, the more you'll be paying for your next Katy home. Experts predict that home prices will increase by another 5 percent over the next year. This means that yes, your current home value will increase, but not as much as a house valued higher than yours.
Mortgage rates have remained historically low this year, with rates hovering below 4 percent. We just don't know when rates will increase, but many housing experts are predicting an increase over the next year. The higher your interest rate, the more you'll be paying per month on your next home. So again, the sooner you buy, the more likely it is that you'll lock in a low rate and save yourself lots of money!
As you can see, there are many great reasons to move up to your Katy dream home now. If you're concerned about selling and buying simultaneously, I understand. It can seem overwhelming to try to sync two timelines. As a Katy real estate agent, I can help! I have experience with this and can help you sell your current Katy home while helping you find your next Katy home.
Let's work together to make your future the future you want, living in the home of your dreams. Contact me!
Mickie Cioccia
Mickie C and Company Realty
Check Out Our Website
See Katy and Houston, TX Homes for Sale 
Become Our Facebook Fan
Follow Us on Twitter
Connect With Mickie on LinkedIn
Contact Our Team
Share on Facebook