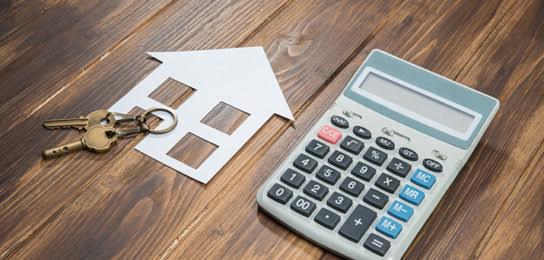 Are you thinking about buying a Katy home this fall season? Will this be your first home purchase? As first-time buyers begin to consider homeownership, it can seem like a daunting task, or worse, impossible. Perhaps you think you don't have enough of a down payment saved, or you won't qualify for a mortgage, or it's too long of a process to bother with right now.
As your Katy real estate agent, allow me to clear up some home-buying myths! While the home-buying process is a long one, with many steps, it's doable for more people than you imagine. This might include you! Let's look at some of the stats:
If you think you need a 20 percent down payment, 40 percent of millennial first-time buyers put down less than 10 percent. There are options that allow you to put as low as 1 to 2 percent down!
If you think your credit score isn't high enough, it turns out that the majority of potential buyers think that they need a score of 780 or higher. The average credit score on approved loans is actually 724, and FHA loans will take credit scores in the 600s.
If you think getting approved for a mortgage is too hard, and you won't qualify, you might be surprised! Just last month, 76.4 percent of loan applications were approved. Your best bet is to meet with a local lender and find out what is available to you.
If you currently own and want to move up to a better home, but don't think you have enough equity if your home to move, 81.1 percent of homeowners in the U.S. have significant equity, meaning more than 20 percent equity.
If you think it's cheaper to rent than to buy, not true. Buying a home is 36 percent less expensive than renting in the U.S. True, you have to pay for repairs as a homeowner, but landlords build that cost into your rent. Mortgage payments are often lower than monthly rent.
On that last point, it's important to remember than unless you're living with friends or family rent-free, you're already paying a mortgage! If you rent, you are paying your landlord's mortgage, and your landlord is reaping the rewards with equity and savings. Once you buy, you are investing in your own future! You are still paying a monthly payment, but you'll see that money again when you go to sell, unlike with renting.
Plus, as long as you have a fixed-rate mortgage, your monthly payment will never increase. With rent, rates are continually increasing and are expected to continue rising over the next three decades.
Do yourself a favor and meet with a local mortgage lender to see what loan options you may have available to you. If you have questions about the home-buying process or the Katy real estate market, or you're ready to get started, contact me, your Katy real estate agent! I am here and ready to guide you through the entire process, until you have a new set of keys in your hand.
Mickie Cioccia
Mickie C and Company Realty
Check Out Our Website
See Katy and Houston, TX Homes for Sale 
Become Our Facebook Fan
Follow Us on Twitter
Connect With Mickie on LinkedIn
Contact Our Team
Share on Facebook