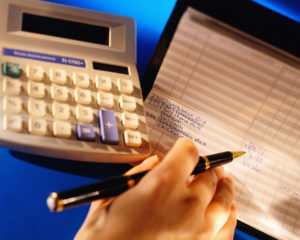 Happy New Year! Is your 2018 new year's resolution to finally buy a Katy, TX home? Have you been considering it for a while but are finally going to do it this year? As a Katy real estate agent, I am happy and eager to help you out! Whether you want to buy this winter or this spring and beyond, I am here to answer your questions and guide you through the process.
The first step in the home-buying process is to get a preapproval from a mortgage lender. Most real estate professionals will agree that in today's market, with housing inventory lower than usual, you shouldn't even begin browsing for a home until you're preapproved.
Why is this step so important? For one, it lets you know exactly what you can afford. This will save you wasted time searching for homes above your budget, not to mention heartache when you find a home you love and then later realize you can't afford it.
Two, it helps home sellers take you seriously. If you fall in love with a home and want to put an offer down, a seller is more likely to accept your offer if they know that you're already preapproved for that amount. In this competitive market, bidding wars can happen, and if another buyer is preapproved and you're not, the seller is likely to go with that buyer.
Finally, it makes the whole process go faster. If you put an offer down on a home, and you're already preapproved for a loan, the closing tends to happen much faster, since you got the initial work out of the way.
To determine how much you will be qualified to borrow, lenders will look at your four C's:
1.  Capacity: Your current and future ability to make your mortgage payments.
2.  Capital: The money, savings and investments you have that can be sold quickly for cash.
3.  Collateral: The home, or type of home, you'd like to purchase.
4.  Credit: Your history of paying bills on time and the amount of debt you have.
If you still need to pay down debt, increase your down payment savings or improve your credit score, here are the three things you should do now:
Automate your down payment savings – Automatically deposit some of your paycheck into a savings account for a down payment.
Build your credit history and keep it clean – Pay down debt, pay your bills on time and fix any credit report errors.
Practice living on a budget. Cook and make coffee at home rather than buying it out, and don't buy new cars, clothes, furnishings, vacations or any expensive items right now.
If you need help finding a local mortgage lender, I can point in you the right direction. If you're ready to begin the home-buying process now in the Katy real estate market, contact me! I am your Katy real estate agent, ready to help you achieve your home-buying goals in 2018!
Mickie Cioccia
Mickie C and Company Realty
Check Out Our Website
See Katy and Houston, TX Homes for Sale 
Become Our Facebook Fan
Follow Us on Twitter
Connect With Mickie on LinkedIn
Contact Our Team
Share on Facebook