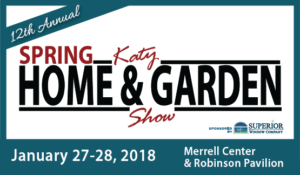 As your Katy real estate agent, I like to keep you informed on local events and activities in the Katy community, so that you can enjoy all that your community has to offer, and you can meet and connect with others who live in the area. Therefore, I bring you my first list of local events for 2018!
If you've begun to develop a 'couch potato' attitude this winter, it's time to get out of the house and enjoy some of the upcoming events taking place in Katy! Mark down the dates for events that interest you most:
As you can see, there are plenty of fun ways to enjoy Katy, TX this month! As your Katy real estate agent, I enjoy bringing you updates on local events and activities, and I am also here to help you achieve all of your Katy real estate market goals in 2018! Whether you're looking to buy, sell or both this winter season, contact me with questions or for help getting started. I am here for you every step of the way!
Mickie Cioccia
Mickie C and Company Realty
Check Out Our Website
See Katy and Houston, TX Homes for Sale 
Become Our Facebook Fan
Follow Us on Twitter
Connect With Mickie on LinkedIn
Contact Our Team
Share on Facebook