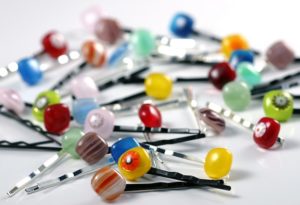 There is nothing wrong with starting your spring cleaning a little early, especially if you're getting cabin fever with this cold winter we've been having. Any time is a good time to clean and organize your Katy TX home, especially if you plan on selling your Katy home this year! As your Katy real estate agent, allow me to fill you in on some very clever organizing tricks.
While it's easy to organize some areas in the home, some items are just so hard to get under control. Luckily, this article from HouseLogic offers some very crafty ideas for organizing these types of items:
Put loose jewelry in ice cube trays. If you don't have a large, classy jewelry case, the next best super affordable option is ice cube trays. This is a great way to separate pairs of earrings from bracelets and necklaces and avoid one giant knot when you're ready to wear some of it.
Hang scarves with shower curtain rings. Hang a bunch of circular shower curtain rings from a sturdy hanger and then fold a scarf through each one. It takes up no more space that one shirt would in your closet, and it makes picking out a scarf so simple!
Organize the freezer with magazine organizers. If you often lose food items in your freezer because things stack up and you forget about them in the back, magazine organizers are a great way to organize boxed food, like pizza, popsicles and waffles. Plastic is the way to go in case anything leaks.
Control your hair pins with a magnetic strip. You can purchase and stick a magnetic strip anywhere near your bathroom sink or inside a vanity drawer, and then attach your pins to it. They magnetize to the strip and will no longer by scattered everywhere!
Use a CD holder to organize your Tupperware lids in the kitchen. They offer the perfect amount of space for your lids, and if you arrange from smallest to largest, you'll be able to find the one that fits the container you're using fast and easy.
Organize cords with toilet paper or paper towel rolls. All you have to do is coil each cable while it's not being used, slip it into a cardboard roll, and write what the cable is on the roll with permanent marker. No more piles of tangled cords!
The HouseLogic article has all sorts of other great organizing ideas, such as how to hang measuring cups and spoons inside a cabinet door, how to hang shower supplies with suction cups and hairbands, or how to create a drawer with an egg carton. Best part is, all of the materials needed are either super cheap, or you already have them in your home.
Enjoy taking some time to organize and cut down on clutter and chaos inside your Katy home this winter. That way, when you stay home on cold nights, it'll feel more inviting inside.
Are you ready to sell your Katy home? Are you ready to buy a Katy home? Ready to do both simultaneously? No matter what your needs are this year in the Katy real estate market, I am your Katy real estate agent, here to help! Contact me with questions or for help getting started.
Mickie Cioccia
Mickie C and Company Realty
Check Out Our Website
See Katy and Houston, TX Homes for Sale 
Become Our Facebook Fan
Follow Us on Twitter
Connect With Mickie on LinkedIn
Contact Our Team
Share on Facebook