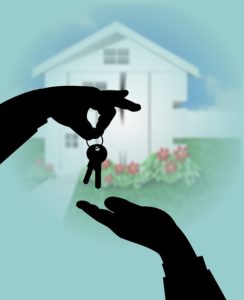 Have you been either wanting to buy your first home in Katy, or wanting to move up to a bigger or better home? As your Katy real estate agent, I am here to tell you that now is the time to do it! Believe or not, once you sift through all of the fear-based opinions on the internet, you'll find that now is still one of the most affordable times to buy real estate.
If you look at real estate trends over the past 40 years, you'll see what excellent conditions are available to you right now as a Katy homebuyer. A recent study found that the affordability of real estate now is at one of its highest levels. Here are some of the findings:
Right now, the median household can afford a home 1.5 times more expensive than the median home price.
Comparably, in 1980, the median household could only afford about 3/4 of the median home price, due to high mortgage rates.
Despite stagnant incomes, affordability has grown because of the drop in mortgage rates. While they're hovering between 4 and 5 percent now, they were up to 16 percent in the 1980s!
Of the nation's 100 largest metros, only one became unaffordable between 1990 and 2016. At the same time, 22 flipped from unaffordable to affordable.
The only time housing was more affordable than it is now is the past few years, especially after the housing crash, when there were lots of foreclosures and short sales available at major discounts. Mortgage rates were lower too, but they've begun to increase now.
This is proof that if you want to buy a Katy home, either as a first-time buyer or as a move-up buyer, your best chance is now! Home prices and mortgage rates are expected to continue increasing, which will cause housing affordability to go down.
Want some other reasons to buy a Katy home this spring?
1.  You're paying a mortgage either way. If you currently rent, you're already paying a mortgage. You're paying your landlord's mortgage! Your landlord will reap the rewards when they go to sell, but you are losing that money and will never see it again. Invest in your own future as a homeowner! If you want to move up, you too are already paying your own mortgage. You can use your funds from your current home to put a down payment on your next home.
2.  You have reasons for wanting to buy. If buying is on your mind, you must have some good reasons. If you're buying for the first time, do you want to invest in your future and stop throwing your money away on rent? Do you want some privacy after living with parents or roommates? If you're moving up, do you want more space to grow your family, or a bigger yard for your pets, or a better location? Keep these reasons in mind to give you motivation!
If you have home-buying questions, or you're ready to buy in the Katy real estate market, I'm here to help. Contact me, your Katy real estate agent, today!
Mickie Cioccia
Mickie C and Company Realty
Check Out Our Website
See Katy and Houston, TX Homes for Sale 
Become Our Facebook Fan
Follow Us on Twitter
Connect With Mickie on LinkedIn
Contact Our Team
Share on Facebook