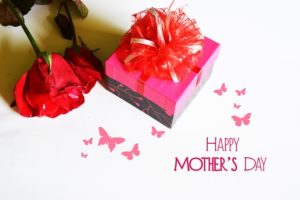 Do you know how you're celebrating mom this weekend in Katy, TX? Do you know about the fun events and activities that are coming up in Katy this spring? As your Katy real estate agent, I am here to fill you in! Katy is a wonderful community for families, and as such, I love being able to fill you in on the fun things to do around town.
Here's a list to keep handy when looking for something to do in Katy:
1.  Tomorrow, from 6 to 9 p.m., you can head to Taste of LaCenterra at Cinco Ranch! There you can taste a little bit of everything being offered by local businesses, from wine and cheese, to burgers and shakes. Enjoy small bites from some of LaCenterra's newest restaurants, a wine garden, live music, a silent auction and giveaways. Check out the full list of participating restaurants, your mouth will water!
2.  Bring your family to Central Green Park at LaCenterra this Saturday, May 12, to help celebrate Will Fork Drainage District's birthday! Themed after the "Magic of the French Quarter," you can expect live music by The Sugarland Brass Company, a magician, street dancers, face painting, caricatures, puppet shows, crafts, a bike and wagon parade and more. Sign up your kids if they want to participate in the parade!
3.  This Sunday, May 13, bring mom to a special Mother's Day Brunch! The Golf Club at Cinco Ranch is hosting a special brunch from 11 a.m. to 2 p.m. Cost is $27 for adults and $9.95 for kids. Mo's Irish Pub is hosting a special brunch buffet from 10:30 a.m. to 2 p.m. Cost is $10.95 for moms and children, $19.95 for all others, $3 mimosas and $5 Bloody Mary's. Check out the menus and make reservations, or make reservations at mom's favorite restaurant for a special dinner!
4.  Bring mom and the whole family to LaCenterra at Cinco Ranch on May 17 for am empowering female movie! 'Wonder Woman' will take place as this month's Cinema Under the Stars. Pack chairs or a blanket and enjoy food and fun before the movie begins at dusk.
5.  Chick-fil-A consistently hosts family-friendly events. May 15 and 16 are Mother's Day celebrations, where participants can enter to win free passes to Hotworx. May 22 and 23 are events to celebrate summer and Memorial Day, with red, white and blue sun catcher crafts or a summer slime craft. Get all the scoop and times/locations on their upcoming events page.
Before you know it, summer will have arrived in Katy! If you'd like to achieve your home-buying and/or home-selling goals in the Katy real estate market this spring, don't delay. Contact me, your Katy real estate agent, and we can make that happen! I look forward to hearing from you!
Mickie Cioccia
Mickie C and Company Realty
Check Out Our Website
See Katy and Houston, TX Homes for Sale 
Become Our Facebook Fan
Follow Us on Twitter
Connect With Mickie on LinkedIn
Contact Our Team
Share on Facebook