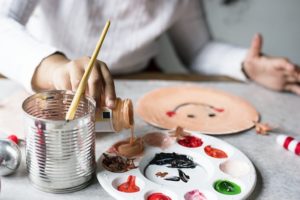 There's still time to sign your kids up for summer camps in Katy, TX! There are camps for kids of all ages and interests, so you shouldn't have a problem finding one that interests your kids. The Katy community is a family-friendly one, always with kids in mind. As your Katy real estate agent, allow me to help you find a summer camp that will thrill your children!
If they love acting: Spotlight Acting Academy offers camps, classes and workshops for kids' ages 3-18. Depending what you choose, your kid could perform in the Disney's My Son Pinocchio Jr. performance or the Once Upon a Mattress G2K performance!
If your kids love art: Katy Art School offers three different classes each week of summer. They can learn how to make art from reusable items, learn about different cultures through art, make paper collages, make under the sea art and so much more. They are weeklong camps for a variety of ages.
If your kids love dance: Becky's Academy of Art offers day camps for kids kindergarten through sixth grade, along with dance and drill camps for junior high and high school students.
If your kids love horses: Paloma Trails offers full-day camps for ages 7 to 15, half-day camps for ages 5 to 15, 75-minute camps for ages 18 months to 5 years, and more. These range anywhere from young kids learning how to be safe around horses, to learning how to walk and trot with no assistance.
If your kids love martial arts: Black Dragon has camps for kids in grades kindergarten to fifth grade, with martial arts, guest speakers, field trips and more. Vortexic Martial Arts offers camps that focus on different themes each week, helping kids to grow mentally and physically.
If your kids love music: The Conservatory of Music offers guitar and piano camps for either ages 8 to 12 or ages 13 to 15. Each camp runs two hours daily. School of Rock offers a variety of camps all summer long for all ages and levels. Each camp runs for one week.
If your kids love science: Club SciKidz has 48 weekly camps to choose from in all sorts of fields of science, such as robotics and engineering, video game design, film making and more. These are for ages 4 to 15.
If your kid isn't sure what they're into yet, there are also a variety of field trip and day camps available. Kids R Kids camps offer 10-week camp series that explore all types of activities, ranging from cooking to engineering. These are available for kids 5 through 12. When you find a summer camp that interests your kids and fits with your schedule, be sure to call to check availability and to sign up!
In the meantime, when you're ready to achieve your adult Katy real estate market goals this summer, I am here for you! Contact me, your Katy real estate agent, and let's make your goals a reality.
Mickie Cioccia
Mickie C and Company Realty
Check Out Our Website
See Katy and Houston, TX Homes for Sale 
Become Our Facebook Fan
Follow Us on Twitter
Connect With Mickie on LinkedIn
Contact Our Team
Share on Facebook