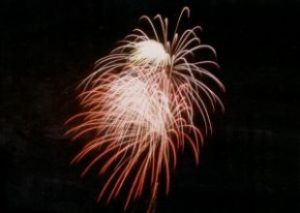 Tomorrow is the 4th of July in Katy, TX! Do you know how you're celebrating? As your Katy real estate agent, allow me to fill you in, especially if you are new to the Katy community! You've got a couple different Independence Day celebrations to choose from in Katy this year, with something for every age.
Freedom Celebration in Katy
From 9 a.m. to 1 p.m. on July 4th, you can find fun activities at the Katy Fire Station, Katy Heritage Park and VFW Hall, all part of the Freedom Celebration in Katy this year! At the Katy Fire Station, enjoy a dunking booth (you can dunk a Fire Chief!), extrication demos, lifeflight landing, hose spraying, DJ music, truck tours and more. They'll have free snow cones, hot dogs and bottled water. At Katy Heritage Park, enjoy a petting zoo, a trackless train, bounce houses and more. At VFW Post 9182, there will be a fundraiser lunch and silent and live auctions.
Then at 9 p.m. tomorrow evening, enjoy a fireworks show over Katy, which takes place from Katy Mills Mall and Typhoon Texas. Find yourself a great place in town to watch them!
July 4th Bash at LaCenterra
LaCenterra at Cinco Ranch hosts a July 4th Bash presented by Texas Children's Hospital West Campus on July 4th. From 5 to 10 p.m., you can enjoy live music performances by Velvet Touch, Buck Yeager Band and Level One Band. Kids can enjoy an interactive kids' zone, with all sorts of fun activities for them. Food and drink will be available for purchase. Then find a great place to watch the fireworks show, beginning at 9:15 p.m.
4th of July Jamboree
Smith Ranch is hosting their annual 4th of July Jamboree on July 4th, from 2 to 9 p.m. Admission is $10, which includes food, music, paddle boats, a petting zoo, water slides, moonwalks and more. The night will end with a fireworks show!
After July 4th, the fun doesn't end in Katy. Here are a few more upcoming events to mark in your calendar:
1.  No Label Brewing is hosting a Cornhole Tournament on July 7. This is open to the public and benefits Pour into Houston. Along with cornhole, there will be food trucks, a special performance and kid-friendly activities.
2.  July 11, from 6 to 8 p.m., head to The Courts at Central Campus to watch a free showing of 'Toy Story' for Family Fun Movie Night! Wear your pajamas if you wish, bring a blanket and pillow, and enjoy popcorn, candy and bottled water during the film.
3.  Cane Island will host a Dive-In Movie & Bite Night on July 13. From 6 to 9 p.m., Cane Island residents can relax on a pool float while watching 'Find Dory' on a big screen. Papa Murphy's will serve pizza by the slice for when participants get hungry.
4.  Chick-fil-A always offers great activities for families each month, and this month, that includes an inflatable water slide! Get the scoop and schedule from Katy Magazine.
Enjoy your 4th of July holiday and this prime month of summer in Katy, TX! When you're ready to accomplish your Katy real estate market goals this summer, as a buyer, seller or both, contact me. As your Katy real estate agent, I can answer all of your questions and guide you through the entire process.
Happy Independence Day!
Mickie Cioccia
Mickie C and Company Realty
Check Out Our Website
See Katy and Houston, TX Homes for Sale 
Become Our Facebook Fan
Follow Us on Twitter
Connect With Mickie on LinkedIn
Contact Our Team
Share on Facebook