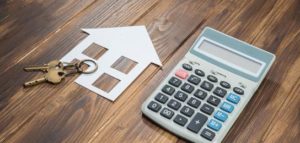 If you're wondering where the most affordable housing is in the U.S. right now, HomeArea.com shared recent rankings from the Census Bureau's American Community Survey on housing affordability. As your Katy real estate agent, allow me to fill you in on the details, and to narrow in on how the Katy real estate market compares.
The most affordable housing is in West Virginia, followed by Arkansas and Mississippi. The median monthly housing cost in West Virginia is $591, which is half of the national median monthly housing cost of $1,022. This national average has risen 1.3 percent from $1,009 last year.
This median monthly housing cost takes into account the major costs paid by homeowners each month, including mortgage payments, real estate taxes, insurance, utilities and condo fees. On average, housing costs make up the largest expense for households at around 33 percent, followed by transportation, food, etc.
Texas came in as the 29th most affordable housing market, so almost right in the middle! The average monthly housing cost in Texas is $980, up from $968 last year, and below the national average of $1,022.
Taking a closer look at Texas, the median home value is $128,900, the median household income is $52,000. In Katy, TX specifically, the median home value is $150,200, the median monthly owner costs are $1,644 with a mortgage, the median monthly rent is $991 and the median household income is $69,000.
When looking at the population of Katy, 26 percent is middle-aged and married, between ages 40 and 64. Children make up 28 percent of the population, under the age of 18. Young adult singles between 18 and 39 make up 13 percent, and seniors above age 65 make up 12 percent.
As you can see, Katy TX is a great place to raise a family, with a high population of kids and a solid average income! If you'd like help relocating to Katy, or help with buying a Katy home, contact me. If you'd like help selling your Katy home, contact me. Your home might be worth more than you think, with home values steadily increasing!
If you come in below the state or city average for household income, or the monthly homeowner fees scare you, it's best to meet with a local Katy real estate agent to discuss the local market. For example, I can share with you what homes recently listed for and sold for, we can discuss your negotiating power as a buyer, and I can show you some starter homes. It's also a good idea to meet with a local mortgage lender, to see exactly what you qualify for. You might be surprised!
Because mortgage rates are still below historic averages, it is more affordable to buy a home now than it was anytime between 1985 and 2000! Find out more about that in this KCM Crew article.
If you've got questions, or you'd like to buy or sell in the Katy real estate market this summer, I am here to help! Give me a call!
Mickie Cioccia
Mickie C and Company Realty
Check Out Our Website
See Katy and Houston, TX Homes for Sale 
Become Our Facebook Fan
Follow Us on Twitter
Connect With Mickie on LinkedIn
Contact Our Team
Share on Facebook