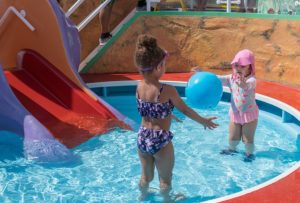 Now that school is back in session in Katy, TX, who's ready for a holiday weekend?! As your Katy real estate agent, I'm here to fill you in on what you can do with your long Labor Day weekend, and what Katy events you have to look forward to after that.
What are your plans for Labor Day? If you're traveling this weekend, check out my last blog post about how to keep your Katy home secure while you're away. If you're staying home, you could host a pool party or barbecue, or just chill with a good book and glass of wine! This weekend is a great chance to sleep in and relax, or to get home maintenance or landscaping tasks completed that you've been putting off.
If you'd like to accomplish real estate goals this fall, spend some time this weekend browsing listings in the Katy real estate market, coming up with your needs vs. wants list, and gathering paperwork together for a mortgage application. If you'd like to sell, spend time decluttering, cleaning and staging your home!
You can find some great shopping deals Labor Day weekend. Head to Katy Mills or LaCenterra at Cinco Ranch for a day of shopping and dining with family and friends, or enjoy some solo shopping time!
Cool off at Typhoon Texas or a community pool and enjoy swimming or sliding down water slides as a way to celebrate the end of summer. Typhoon Texas is open until Sept. 23 for the season, but only on weekends and with shorter hours.
After Labor Day weekend, the fun doesn't end in Katy. September events to look forward to:
1.  Fifth Street Frenzy will take place Sept. 8 from 5 to 9 p.m. Enjoy an evening out admiring vintage and classic cars, live music, BBQ and great vendors. If you'd like to adopt a pet, local animal rescues will be there as well. This event is free to the public!
2.  Cinema Under the Stars will take place in the courtyard in front of Las Alamedas at Cinco Ranch on Sept. 20. Enjoy food, fun and a showing of 'Selena,' beginning at dusk. Bring blankets or lawn chairs!
3.  The Katy Triathlon will take place at Cane Island on Sept. 23 and proceeds will benefit the Katy Rotary Fund. Get singed up and practicing for the big event!
What events and activities are you looking forward to this holiday weekend or this fall season? As your Katy real estate agent, I hope you enjoy your time! When you're ready to sell, but or both in the Katy real estate market, I am here to help. I can answer all of your questions and guide you through the entire process. Now is a great time to achieve your real estate goals! Contact me!
Mickie Cioccia
Mickie C and Company Realty
Check Out Our Website
See Katy and Houston, TX Homes for Sale 
Become Our Facebook Fan
Follow Us on Twitter
Connect With Mickie on LinkedIn
Contact Our Team
Share on Facebook