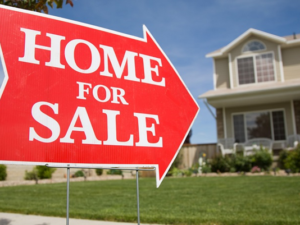 Have you been thinking about selling your Katy home this fall? Perhaps you've heard that it's a seller's market and that inventory is low and buyer demand is high. Or perhaps you'd just like to live better in your means, or grow into a home that fits your future's needs. No matter what your reason, as your Katy real estate agent, I am here to help!
If you're still not sure if now is the time for you to sell, here are some signs that it may be:
1.  You want in on a seller's market. If you know you want to sell sometime in the near future, now is the time to list in the Katy real estate market and take advantage of the low inventory and high buyer demand. As prices and mortgage rates rise, buyer demand might decrease. As baby boomers age, inventory may increase. New home development is on the rise as well. The conditions are ideal for selling now, so if you want to take advantage, now is the time to do so!
2.  Comparable homes are selling for a lot. When thinking about selling, it's wise to do some research, or to contact an agent, and find out what homes similar to yours are selling for in the Katy real estate market. If these listings are selling at a price that you'd be more than happy with, this is a good sign that you can expect a similar price for your home, as long as there are no major issues with the inspection or appraisal.
3.  You need a larger home. If your family has grown in size, but your house hasn't, this is a sure sign that it's time to move. Whether you need more bedrooms for your little ones, you need a large yard for your pets, or you need an in-law suite for your aging parents, there are plenty of reasons to move up from your starter home to your dream home! Now is the time to do so, before prices and mortgage rates increase any more.
4.  You're financially stressed. On the other side of the coin, perhaps it's time for you to downsize. Whether you are retired and your kids have moved out, leaving you with a home larger than you need, or you bought too high the first time and are feeling the financial burden, now is a great time to sell and get a great price for your home. Then, you can buy smaller and save.
5.  You're tired of the maintenance. As homeowners age, or become parents, or get high-stress jobs, they may find that the maintenance of landscaping, a pool, a large home, etc. may be too much for them. Or perhaps the long drive to work is stressing you out. Whether you need a new home, or a new location, drop the stress and maintenance tasks and find a home with less stress!
If you relate to any of these reasons to sell, or you've just been thinking about selling a lot lately, contact me, your Katy real estate agent. I can answer any questions you may have, and I can guide you through the entire home-selling process in the Katy real estate market. Give me a call!
Mickie Cioccia
Mickie C and Company Realty
Check Out Our Website
See Katy and Houston, TX Homes for Sale 
Become Our Facebook Fan
Follow Us on Twitter
Connect With Mickie on LinkedIn
Contact Our Team
Share on Facebook