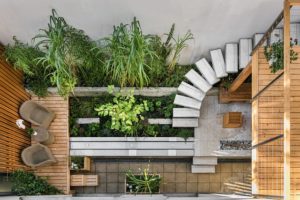 If you are selling your Katy home soon, it's wise to know which home amenities are at the top of homebuyer priority lists! If you are buying soon, this list will give you a few things to think about, so you can create your own nonnegotiable amenity list. If you're currently a Katy homeowner, think about which amenities you could never live without.
As a Katy real estate agent, I see buyers requesting many of these often. This sometimes depends on what generation they're from as well. Here's a breakdown of the most nonnegotiable amenities right now, countrywide. In a house:
Central AC and heat top the list at 82 percent. In a hot place like Katy, this percentage would be even higher!
Private patio or backyard comes in second at 58.5 percent.
Guest bedroom is 41.9 percent. With people relocating all over the country, it's important to homeowners to have a place for out-of-town guests to stay.
Walk-in closets come in at 32.2 percent. People like their stuff!
Good orientation (the direction the home faces) is 31.7 percent. This is especially important for those with a green thumb.
Hardwood floors come in at 27.9 percent.
Good views, 26.5 percent.
Storm windows, 21.4 percent.
Formal dining room, 16.4 percent.
Granite or marble countertops, 15.9 percent.
Solar panels, 11.9 percent.
Stainless steel appliances, 11.0 percent.
Swimming pool, 6.9 percent. (This may be higher in Katy, where it's warm year-round.)
For apartments, many of these are similar, with central AC or heat coming it at the top. Next is in-unit washer and dryer at 61.6 percent, followed my pets permitted at 45.2 percent. Then balcony, swimming pool, good view, fitness center, stainless steel appliances, and granite or marble countertops.
How much homebuyers are willing to pay for each amenity differs by generation, which is interesting! Central AC or heat is more important to millennials than baby boomers, for example, as millennials are willing to pay double what baby boomers are to have it.
Let's break it down:
Millennials will spend $6,194 for central AC or heat; Gen X will pay $4,972 for it; Baby boomers will pa $3,689 for it.
Gen X will pay the most to have a formal dining room, at $3,699, followed by millennials, then baby boomers.
Baby boomers will pay the most for a swimming pool, at $5,650, followed by millennials and Gen X.
Millennials will pay the most for granite or marble countertops, at $2,412.
Gen X will pay the most for a guest bedroom, at $5,534.
Baby boomers will pay the most for storm windows, at $2,427.
Millennials will pay the most for a private patio or backyard, solar panels, stainless steel appliances, and walk-in closets.
You can see the full breakdown in this Realtor Magazine article. What couldn't you live without as a Katy homeowner?
If selling, keep these amenities in mind. If buying, start thinking about what is most important to you. If you've got questions about the Katy real estate market, or you're ready to accomplish your real estate goals in Katy this fall, contact me, your Katy real estate agent!
Mickie Cioccia
Mickie C and Company Realty
Check Out Our Website
See Katy and Houston, TX Homes for Sale 
Become Our Facebook Fan
Follow Us on Twitter
Connect With Mickie on LinkedIn
Contact Our Team
Share on Facebook