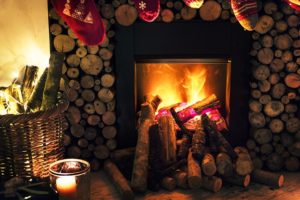 With Thanksgiving this week and winter holidays just around the corner, it may not seem like the ideal time to sell your Katy home. However, if you want or need to sell this holiday season, there are still buyers out, who also want or need to buy this time of year! As your Katy real estate agent, allow me to fill you in on some tips that could get your home sold fast this time of year.
1.  Make sure your listing is quality. Buyers are busy with family gatherings, holiday shopping, etc. They tend to spend more time house hunting online before they take the time to see a home in person. Therefore, it's critical that your online listing has quality photos and description to lure buyer interest!
2.  Use the holidays to your advantage. The holidays allow you add festive features to your home this time of year, making it look extra cozy and bright! Focus on your home's main focal points, such as a fireplace or grand staircase. Decorate with lights and garland. Set up a tree or a front door wreath. Keep the holiday décor subtle. You don't want to drown out the home's features or make it look cluttered.
3.  Be flexible with your time. Chances are, you have a lot going on this holiday season too. However, it's important to keep your schedule open for last-minute showings, as buyers are busy and will need to squeeze showings into a busy holiday season. Take advantage of times that you have to leave the house by using them to holiday shop or to attend holiday events with the family. Keep your house clean at all times so it's ready at a moment's notice!
4.  Make your home move-in ready. Buyers want a quick, easy home sale, and in a perfect world, they'd like to be settled in their new home for the holidays. Having a move-in ready home is key. Consider having it pre-inspected, so no issues cause the home sale to take longer. Make some quick updates that will impress buyers. Offer incentives, such as helping pay for closing costs or including updated appliances.
5.  Focus on curb appeal. As always, the outside of the home is what buyers usually see first, so take the time to spruce this up. Clean the yard and gutters, touch up paint on siding or front door, hang a decorate wreath or add a welcome mat, replace front porch light bulbs, etc.
When ready to sell your Katy home, or when ready to buy in Katy, contact me! As a Katy real estate agent, I am here and ready to help you with your Katy real estate market goals year-round. When you've got questions, or you're ready to get started, I'm ready to assist! Give me a call and have a Happy Thanksgiving!
Mickie Cioccia
Mickie C and Company Realty
Check Out Our Website
See Katy and Houston, TX Homes for Sale 
Become Our Facebook Fan
Follow Us on Twitter
Connect With Mickie on LinkedIn
Contact Our Team
Share on Facebook