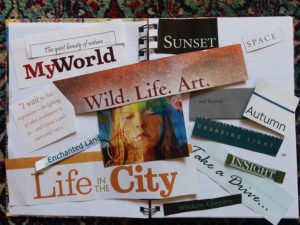 Happy New Year from your Katy real estate agent! If 2019 is the year that you'd like to achieve your Katy real estate market goals, as a seller, buyer or both, I am here to help! Contact me anytime this year to ask questions about the market, or to begin the home-selling and/or home-buying process.
If you'd like to get some fun events on the 2019 calendar, you've come to the right place! Here is a list of upcoming events and activities in Katy, TX this first month of January:
1.  Enjoy free, family-friendly Bingo tomorrow, Jan. 3, at Growler USA. This is a great activity for winter break! Kid and adult prizes will be available for winners. It begins at 6 p.m. but usually fills up before that, so arrive early or make reservations ahead of time.
2.  If you've got fitness goals for the New Year, Crossfit Annihilation in Katy is offering a lineup of free community workouts on every first Saturday of the month. This Saturday, Jan. 5, is this month's free class, a gymnastics session for all levels. Class is from 10-11 a.m.
3.  Make 2019 your best year yet by attending a Vision Board Workshop this Saturday at Zazen Wellness with Success Coach Erica Torres-Dudziak and Artist Nicole Bray. From 9:30 a.m. to 1:30 p.m., you'll create a vision board with goals for this year, one that you can display proudly. Get tickets!
4.  If your kids love Harry Potter, they'll love the Magic Potions & Eruptions class taking place this Sunday, Jan. 6, at Funtastik Labs. This begins at 1:30 p.m. and is fun for ages 4-12. They can witness everyday compounds being combined to create awesome scientific reactions! Tickets cost $18 ahead of time.
5.  On Jan. 18, head to Cane Island for a Movie on the Lawn. 'Small Foot' will be showing from 6-8 p.m. They'll have popcorn and food trucks available. Bring lawn chairs or blankets to help you enjoy the movie.
6.  The Spring Katy Home & Garden Show will take place Jan. 26-27 at the Merrell Center & Robinson Pavilion! This is a great chance for Katy homeowners to witness the latest home design trends, to gain inspiration for home improvement projects, and to meet local companies who can help. Lots of speakers and workshops available to attend as well.
This list can get you started toward a great, fun year for the whole family in Katy, TX! Enjoy January, and when ready to accomplish your Katy real estate market goals, give me a call. Why wait? Now is a great time to sell, buy or both, and then you'll be settled in for the rest of the year! As your Katy real estate agent, I am here and always ready to help you turn those real estate dreams into a reality.
Happy New Year, I look forward to hearing from you!
Mickie Cioccia
Mickie C and Company Realty
Check Out Our Website
See Katy and Houston, TX Homes for Sale 
Become Our Facebook Fan
Follow Us on Twitter
Connect With Mickie on LinkedIn
Contact Our Team
Share on Facebook