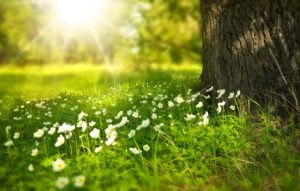 As we transition to longer days during the month of March, there are plenty of ways to celebrate the transition from winter to spring in Katy, TX! As your Katy real estate agent, allow me to fill you in on upcoming events in the Katy community, so you can make the most of the month ahead:
1.  The Little Gym in Katy will host a Spring Break Camp from March 11 through March 15, from 1:15 to 4:15 p.m. each day. This is open to kids age three to eight who are bathroom independent. Titled 'Warrior Pack,' kids will make their way through obstacle courses fit for ninja warriors! They'll build strength, agility and more while making new friends along the way.
2.  If you love 'The Addams Family' movie, then you'll love The Addams Family: A Musical Comedy, coming to the British International School of Houston in Katy March 21-23 at 7 p.m. and March 24 at 2 p.m. Watch your favorite characters in this quirky family come alive with song and dance.
3.  The 2019 Katy Taste Fest will take place Saturday, March 23, from 11 a.m. to 2 p.m.! Head to Villagio Town Center for this family-friendly outdoor food fest. Make sure you arrive hungry, because some of Katy's best restaurants will be serving up a variety of options for every taste bud. There will also be live music, cooking demos, beer and wine vendors for the adults, and a Kids Zone for the kids, complete with inflatables, face painting and more. Tickets are available to purchase ahead of time!
4.  Coming up at LaCenterra this month is Mondays with Mommy on March 4 from 10 to 11 a.m., Cinema Under the Stars – 'Star Wars: The Force Awakens' – on March 16 from 7 to 10 p.m., and the Farmers Market at LaCenterra on Sunday, March 24, from 11 a.m. to 3 p.m. More information is available for each of these events on the LaCenterra website, but they are all great ways to meet others in the community while having fun!
5.  Chick-fil-A locations in Katy have plenty of upcoming events to look forward to this March. Preschool Playhouse is March 5 and 6, with Paloma Trails Ponies, and Family Night is March 5, with Rodeo Night. Then March 19 and 20 is Preschool Playhouse again, with an Inflatable Carnival, and Family Night is March 19, also with an Inflatable Carnival.
Enjoy your month in Katy, TX! If you'd like to make a jumpstart on your Katy real estate market goals, as a buyer, seller or both this spring season, give me a call, your Katy real estate agent! Now is the time to accomplish your real estate goals, before summer arrives. If you have questions about the local market, or aren't sure how to begin the home-buying and/or home-selling process, we're here to help.
Mickie Cioccia
Mickie C and Company Realty
Check Out Our Website
See Katy and Houston, TX Homes for Sale 
Become Our Facebook Fan
Follow Us on Twitter
Connect With Mickie on LinkedIn
Contact Our Team
Share on Facebook