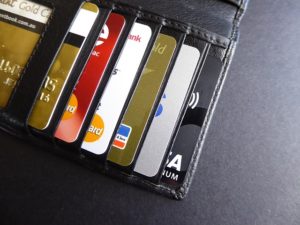 If you'd like to buy a Katy, TX home this spring, it's a great season to do so! Mortgage rates are still low, but predicted to rise. Home prices are still going up, so buying sooner than later could save you money. More homes are coming on the market. The weather is great for house hunting. If you buy now, you'll be settled in for a summer season of fun. The list goes on!
As your Katy real estate agent, I am always here to answer questions, to guide you through the home-buying process, and to help you find the Katy home of your dreams! I am also here to provide helpful tips and information for buyers, such as the latest info on credit scores.
Many Katy buyers are misconceived about what type of credit score it takes to purchase a home. Many don't even know their credit score, but assume it's too low to buy. Let's take a look at the latest data so you can get a better idea of your options.
First off, a credit score, also known as a FICO score, is a calculation of your history of paying back debt and making regular payments. The higher the score, the better your credit history.
A recent report showed that 24 percent of renters think you need a credit score between 780 and 800 to be considered for a mortgage, which is a really high number. Fortunately, there are many other options, as only 25 percent of Americans have a score between those numbers.
The Federal Housing Administration (FHA) requires a minimum credit score of 580 for low down payment mortgage loans. USDA loans usually require a score of at least 640. VA loans for veterans have no credit score requirement.
The average credit score for loans closed in January was 726, but there were plenty of people with lower scores who were obtaining loans. The average score of closed FHA loans was 675.
So, if you've got a low score, you've got options. But your best bet is to pull your credit reports when ready to buy, so you can find out exactly what your FICO score is. The average year-over-ear FICO score has steadily increased since 2009. The average score is 704. You might be pleasantly surprised when you pull your credit reports!
If you'd still rather improve your credit score before buying, so you can qualify for better mortgage options, there are plenty of ways you can do so. Here's a realtor.com article that offers many. The first step is to go through your credit history and make sure there aren't any errors! Then, try some of their other tips. Even if you're not ready to buy yet, these are great tips for anyone wanting to improve their credit, and it can be a slow process, so better to start soon.
When ready to buy a home in the Katy real estate market, contact me, your Katy real estate agent! I am here and ready to help you with all of your home-buying and/or home-selling needs in Katy this spring.
Mickie Cioccia
Mickie C and Company Realty
Check Out Our Website
See Katy and Houston, TX Homes for Sale 
Become Our Facebook Fan
Follow Us on Twitter
Connect With Mickie on LinkedIn
Contact Our Team
Share on Facebook