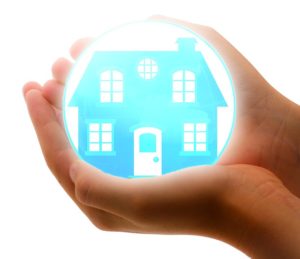 Have you been wanting to sell your Katy TX home but have been holding off? As your Katy real estate agent, I am here to tell you that this spring season is the perfect time to sell! If you've got questions about the Katy real estate market, or you're ready to begin the home-selling process, give me a call today!
If you're still not sure that now is the right time, here is some current information to help you decide:
1.  The weather is perfect. Before the hot, sweaty days of summer arrive, the beautiful spring temperatures are the ideal conditions for Katy homebuyers. You can still open your windows and fill your home with fresh air for showings, or you can show off your air conditioner, but buyers are more willing to trek around town to showings and open houses when it isn't so hot. Plus, buyers with kids would like to act now, while the kids are still in school, so they can be settled in or ready to move by summer.  If you've got kids as a seller, you probably feel the same way!
2.  The market conditions are ideal. Buyer demand is high right now, thanks to low interest rates! Mortgage rates have been hovering around their lowest levels since January 2018. Buyers want to take advantage, which is why buyer demand has steadily increased over the past three months. If you want to sell so you can move up to your dream home, sooner is better for you, too. The inventory of single-family homes is still lower than average, which means you'll most likely experience a high volume of interested buyers. However, inventory is expected to increase, as 69 percent of people said they thought now was a good time to sell in a recent report. The sooner you sell, the less competition you might have to deal with from other sellers!
3.  You can get a head start. Even if seller competition does increase later this spring or summer, you can get a head start on other sellers by preparing your home for a sale now. This means cleaning, decluttering, neutralizing décor, making upgrades or repairs, and staging to sell. Contact me so we can discuss what steps you could take now to improve your chances of a fast sale later. These steps could all help your home sell faster and possibly at a higher price!
If you'd like to sell your Katy home this spring, give me a call, your Katy real estate agent! The sooner you contact me, the sooner we can discuss Katy real estate market conditions, your home-selling questions, what price to list your home for, marketing options for your home, and what first steps you should take as preparation. Then we can list your home and start showing it to interested buyers! I look forward to hearing from you soon!
Mickie Cioccia
Mickie C and Company Realty
Check Out Our Website
See Katy and Houston, TX Homes for Sale 
Become Our Facebook Fan
Follow Us on Twitter
Connect With Mickie on LinkedIn
Contact Our Team
Share on Facebook