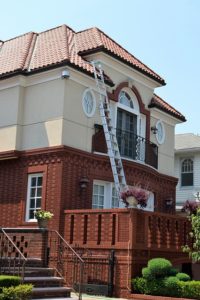 When you're ready to buy a home in the Katy real estate market, give me a call for help! As a Katy real estate agent, I can answer all of your questions and help guide you through the entire home-buying process, until you've got the keys to your Katy dream home in hand!
It's a competitive market for homebuyers, but that doesn't mean that you should forego the home inspection before purchasing. Knowing which repairs are most expensive will help you determine whether a home with major issues is still worth purchasing.
Here are some of the most expensive repairs/issues to look out for:
Cracks in the foundation – No matter how many updates can be found in the home, if it has a faulty foundation, it can have a ripple effect throughout the entire home. Fixing foundation problems could run well into the tens of thousands. Make sure your home inspector checks for this!
High-rise updates – If you purchase a condo, the good news is that your HOA fees go to fixing repairs in the building. But if you'd like to upgrade your unit, such as install central air or heavy-load appliances, or replace windows, it could cost you a pretty penny. The higher up you are, the more you may be charged. Pay attention to the details when purchasing in a high rise!
Installing air-conditioning – Nobody wants to find themselves without air-conditioning in the heat of a summer in Katy! Adding A/C to a home without existing duct work could run $30,000 or more. The cost of replacing a unit varies on size of home and efficiency of unit. Just something to keep in mind when assessing the A/C in a home!
Mold and drainage issues – Mold is a growing problem in homes, but also hard to find if it's hidden inside drywall. Home inspectors don't always check for this, so it's something you may have to hire an extra mold inspector for. If you are immunocompromised or have major allergies, or you notice any mold or water leak stains, it might be worth your while to prevent health issues in the future.
Termite troubles – Pest control experts estimate homeowners in the U.S. have spent around $2 billion treating termite issues each year. This cost is rarely covered by homeowners insurance. Since they are hard to spot by untrained eyes, this is again something to lay in the hands of a home inspector or termite inspector.
For more major home repairs to look out for, check out this MSN Real Estate article. As you can see, the home inspection is not a step that should be skipped as a homebuyer. There are other ways to make sure your offer is a competitive one. You don't want to regret your purchase in the future!
When ready to buy a Katy home, contact me, your Katy real estate agent! I will guide you through the process, answer all of your questions and put you in contact with other real estate professionals in the area, so you feel calm and confident in your decision-making process. Give me a call today!
Mickie Cioccia
Mickie C and Company Realty
Check Out Our Website
See Katy and Houston, TX Homes for Sale 
Become Our Facebook Fan
Follow Us on Twitter
Connect With Mickie on LinkedIn
Contact Our Team
Share on Facebook