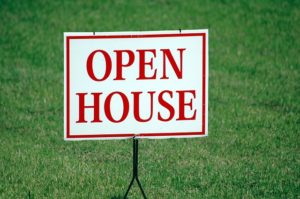 If you're visiting open houses this summer as a Katy homebuyer, you want to make the most of your time, so you're not just wasting precious hours of summer! As your Katy real estate agent, allow me to fill you in on some ways you can get the most out of the open houses you visit. If you'd like to set up some private showings that work better with your schedule, give me a call!
1.  Plan ahead. Some open houses are scheduled last minute, but usually the week before, you can plan which open houses to visit the following weekend. Ask your agent for a list of open houses that best fit your criteria. You can also browse the web and social media, or drive around, to find open houses.
2.  Arrive early so you can scope out the area. Walk around the neighborhood a bit, check out the community clubhouse or pool if there is one, and stop and talk to neighbors if you see any. This is a great way to learn more about the location!
3.  Have a list of questions ready for the seller's agent. Helpful questions include: Have you received any offers? If bids are already in, you'd have to move really fast and decide if you're prepared for that. When does the seller want to move? This will let you know if the seller is in a hurry, which might mean more negotiating power. Is the seller flexible on price? How many days has the home been on the market? Has the price changed? What are the average utility costs, or HOA costs, or property taxes? Are there any issues or recent renovations/repairs the agent knows about? What amenities does the community include, if any? These are all important and acceptable questions.
4.  Don't give out too much information. The agent may ask you questions in return, but you don't want to give too much away, as oversharing could hurt your negotiating power if you decide to make an offer. However, be friendly and thank the agent for their time, as you may be working with them if you do make an offer.
5.  Take notes and photos. If you're visiting numerous open houses, especially in one weekend, it's easy to forget what you liked or disliked about each home, and which features belonged to each home. Bring a notepad and take photos on your phone to help you keep them straight. In your notes, make it obvious which homes and features you liked most.
Whether visiting open houses or setting up private showings, you can gather a lot more information about a home from seeing it in person than you can from viewing images online. When ready for help with the home-buying process in Katy, contact me, your Katy real estate agent! Whether buying, selling or both this summer, I can help answer your questions and guide you through the entire process in the Katy real estate market.
Mickie Cioccia
Mickie C and Company Realty
Check Out Our Website
See Katy and Houston, TX Homes for Sale 
Become Our Facebook Fan
Follow Us on Twitter
Connect With Mickie on LinkedIn
Contact Our Team
Share on Facebook