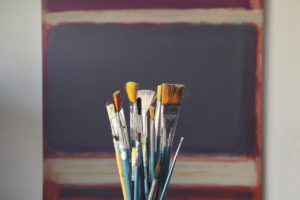 Many Katy, TX kids are starting school today! As a Katy real estate agent, I wish them all a happy and successful school year! If you're feeling down about summer feeling like it's over, have no fear. There are still plenty of fun events and activities to partake in around town in the coming weeks.
Here's a schedule of upcoming activities to help you plan ahead:
1.  Head to LaCenterra at Cinco Ranch for Live Music & Lawn Games tomorrow, Aug. 15, from 6 to 8 p.m. The Bryan Shane Band will be performing country hits, so bring lawn chairs or blankets to enjoy the music. Wine and beer will be available for purchase from The Cheese Bar Katy or See Paris.
2.  Katy Market Day is Aug. 17 this month, from 10 a.m. to 4 p.m. Head to Historic Downtown Katy to shop boutiques, gift shops, antique stores and more, while also enjoying live music and food trucks.
3.  It's time to start planning your fall gardens! Attend a free Green Thumb Gardening Lecture this Saturday, Aug. 17, from 10:30 a.m. to 12:30 p.m. at the Maude Smith Marks Library. These are presented by the Texas A&M AgriLife Extension Service and the Harris County Master Gardeners. No reservations are needed, just show up! If you can't make this one, other lectures on this same topic are available.
4.  If you've been wanting to start sewing, or to get better at your craft, check out the workshops at Quilt 'n Sew in Katy. You can sign up for a special quilt making class, or sign up for their regular classes, such as Sit & Stitch, Bits & Pieces Sew-In, Just Plain Fun Thursday Sensation and others.
5.  Do you have an idea of how to make the world a better place, but you don't know where to start? Head to Cinco Ranch Library for a workshop on Aug. 17 at 10:30 a.m. titled, Starting and Running Your Own Nonprofit Organization. Could make for a great project this fall!
6.  Pinot's Palette is a great place to check out when looking for a girl's night out, a child's activity or a date night. Their calendar shows the paintings that will be offered each day of the month. There is a special date night Aug. 17, a Paint Your Pet event Aug. 31, kids' painting opportunities and more. Painting isn't all they do, there is also a DIY chunky throw blanket workshop Aug. 20.
Enjoy the last weeks of summer and the beginning weeks of fall here in Katy TX! When you're ready to achieve your Katy real estate market goals, now or in the coming season, give me a call, your Katy real estate agent. I am here to answer any questions you may have about the current market, or about the home-buying or home-selling process. There is no better time to start than now! Contact me today!
Mickie Cioccia
Mickie C and Company Realty
Check Out Our Website
See Katy and Houston, TX Homes for Sale 
Become Our Facebook Fan
Follow Us on Twitter
Connect With Mickie on LinkedIn
Contact Our Team
Share on Facebook