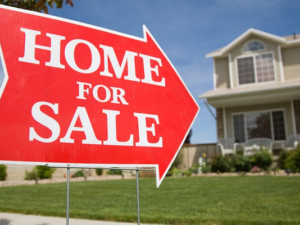 With Labor Day weekend upon us, this upcoming fall season might be the perfect time for you to consider selling your Katy home. As things settle down after the busy summer, fall can be a more peaceful time to sell, and you'll be dealing with serious buyers. As your Katy real estate agent, I am here to answer all of your questions and to guide you through the home-selling process!
If you're not sure if now is the right time to sell, ask yourself these questions to help you decide:
1.  Are you outgrowing your home? This is the number one reason why Katy homeowners decide to sell. They need to upgrade to a bigger home! If you're growing the size of your family and need more bedrooms and living space, now is the time to sell and move up, while mortgage rates are low.
2.  Is your home too big for you? On the other hand, if you're soon retiring, or your kids have grown up and moved out, you may be feeling like your Katy home is just too big for what you need. If you feel like all you do is clean, or that the yard work is getting hard to keep up with, it may be time to downsize.
3.  Did your job situation change? If your job changed, your financial situation may have changed as well. If you were recently promoted or got a better paying job, you may be ready to move up to your dream home. If you got laid off, you may be wanting to downsize. Or perhaps you'd just like to move so that you have a shorter commute to work, or you're closer to public transportation.
4.  Is your market suitable for sellers? If you've been thinking about selling your Katy home for a while, but have put it off, it's wise to do it while the Katy real estate market is in prime condition for sellers. Fortunately, it is now! Home prices have been on the rise for years, but the increase has slowed and steadied. Home equity is looking good for sellers. Mortgage rates are low if you want to move up. Inventory is lower than average, so you have less competition from other sellers. It's a great time to sell!
5.  Are you emotionally ready to sell? One of the hardest parts of selling is the emotional attachment you have to your home and the memories that took place there. However, if you're thinking about selling, you must have a reason. Sometimes it helps to sit on the idea for a bit, but you may never feel completely ready. Get excited for the move by browsing listings, spending time in locations you'd like to live, talking with a professional agent, and decluttering a little at a time.
If you think this fall may be the right time for you to sell your Katy home, give me a call! As your Katy real estate agent, I am here and ready to help!
Mickie Cioccia
Mickie C and Company Realty
Check Out Our Website
See Katy and Houston, TX Homes for Sale 
Become Our Facebook Fan
Follow Us on Twitter
Connect With Mickie on LinkedIn
Contact Our Team
Share on Facebook