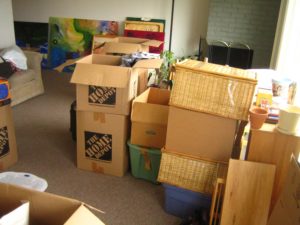 Whether selling, buying or both, the process of finding a home and moving is always a significant one, but it can be even more complex when kids are involved. There is more to pay attention to, and more to plan for. As your Katy real estate agent, I am here to offer you some tips, so you feel confident when working toward your Katy real estate goals as a family!
1.  Consider the future. No matter how old your kids are now, it's wise to think about how old they will be in the coming years, in your new living space. How many kids do you plan on having, and at what age will they no longer want to share rooms? How many rooms will you need? How much living space will make your family comfortable? Is a yard a must? Consider your needs vs. wants.
2.  Focus on location. The location of the home is just as important as the house itself, if not more important, when moving with kids. You can renovate a home, but you can't change a location! Research how safe the area is. Pay attention to whether other families and kids live in the area. Find the closest parks, schools, daycares, etc.
3.  Find good schools. In a study done of buyers with kids, 53 percent said the quality of the school district is an important factor when buying, and 50 percent look for neighborhoods close to the schools. When moving with kids, it's important to look into the school districts in which listings reside.
4.  Plan for showings. If selling at home with kids, it's important to plan ahead for showings and open houses. Get your kids involved in the cleaning process, so toys can be put away in an organized manner. Have a plan for showings at a moment's notice. Keep toys packed in the trunk, have snacks ready, and have a few ideas planned for where to go during this time. Make it fun so the kids don't wear out from the process quickly.
5.  Prepare for a move. When you have kids, you tend to collect a lot of clutter. Start going through the kids' items early, donating or selling any clothes or toys that they've grown out of. Pack up anything you can that you won't need before the move.
6.  Talk to your kids. Sit your kids down and explain the process of moving, buying and/or selling to them. No matter how old they are, preparing them ahead of time, however much you can, will help the process go more smoothly. Help them cope with the physical process of moving as well as the emotional.
When you're ready to accomplish your home-buying and/or home-selling goals in the Katy real estate market this fall, contact me, your Katy real estate agent! I am here to answer any questions you may have, and to guide your family through the entire process, making it as stress-free as possible for you. Give me a call, let's start today!
Mickie Cioccia
Mickie C and Company Realty
Check Out Our Website
See Katy and Houston, TX Homes for Sale 
Become Our Facebook Fan
Follow Us on Twitter
Connect With Mickie on LinkedIn
Contact Our Team
Share on Facebook