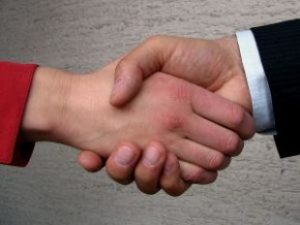 Whether buying, selling or both this fall in the Katy real estate market, it is wise to use the assistance of an experienced, reliable, highly reviewed Katy real estate agent!
Buying a home is one of the largest investments you'll ever make, and selling your home is selling one of your largest investments. It's a big deal, and a complicated one, with lots of people to interact with and lots of paperwork. There are so many things that could go wrong, but an agent knows these processes like the back of her hand, because she does them all the time! When you work with an agent, it's more likely that everything will go smoothly and you won't have regrets or issues afterward.
Here are some specific examples of how a real estate agent can help during the process:
1.  Knowledge is not the same as experience. With the internet at the tip of our fingers, it's easy to find information about how to buy and sell. Knowing how and having the experience of actually doing it are two different things. For example, when selling, you could plug your info into a free home valuation tool and get a value for your home, but agents will take into account the most recent stats from your specific area. We can tell you what homes like yours in your community have listed and sold for, how long they were on the market, who the interested buyers were, what they appraised for, etc.
2.  Agents play many roles in one. An agent's main agenda is to get your house sold, or to help you find a home to purchase. However, we play many more roles than just that. We are expert problem-solvers. Problems arise in real estate. Whether buying or selling, home inspection issues are never fun. Appraisal issues are complicated. Price and contingency arguments occur. We know how to deal with problems. We also know how to deal with emotions that arise when you buy or sell, which can get in the way of making sound decisions. We offer neutrality and facts for helping you make important decisions.
3.  We are expert negotiators. When selling, what do you do when you receive a low offer? As a buyer, what should your first offer be, and if rejected, should you make a counteroffer? Many factors come into play, and your agent will know them and talk you through them. Plus, if the buyer or seller you're negotiating with is working with a real estate agent, you are negotiating with a professional negotiator. Don't you want a professional negotiator on your side as well?
The best agents will make sure your home is being seen by as many potential buyers as possible, through the best modern marketing methods available, social media, connections in the community and more. There is so much an agent does behind the scenes to ensure that your home sells, or to make sure that you are seeing all of the homes available to purchase, even if they aren't live on the MLS.
So, when you're ready to achieve your Katy real estate goals, as a buyer, seller or both, contact me, your Katy real estate agent! I am here to provide my professional experience!
Mickie Cioccia
Mickie C and Company Realty
Check Out Our Website
See Katy and Houston, TX Homes for Sale 
Become Our Facebook Fan
Follow Us on Twitter
Connect With Mickie on LinkedIn
Contact Our Team
Share on Facebook