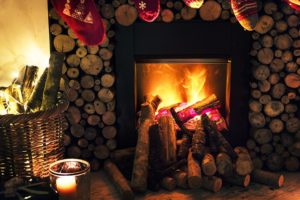 I know what you're thinking. Why on earth would anyone want to buy and/or sell real estate during the holiday season?! As your Katy real estate agent, I am here to fill you in on some unknown perks! If you're hoping for less competition from other buyers and sellers, for example, or you're on a tight moving schedule, now might be the ideal time for you to work toward your Katy real estate market goals.
1.  Less Competition. Whether you're buying, selling or both, this rings true. In general, there are less people dealing with real estate right now. Most people just want to enjoy the holidays. But this is good news for sellers, because there will be fewer houses on the market, and more buyers will check out your house. This is good news for buyers, because there is less chance of a bidding war, and you might have more negotiating power.
2.  Faster Transactions. Because there are fewer real estate transactions during the holidays, the process tends to go faster for all those involved. It's easier to set up mortgage loan appointments, showings, home inspections, appraisals, closings, etc., because all of these professionals have a less busy schedule than usual. If hoping to move by the time the kids go back to school after the holidays, it could be doable if you act fast!
3.  Tax Advantages. If you'd like to take advantage of tax benefits as soon as possible, accomplishing your real estate goals by year's end will allow you to do so a year sooner than otherwise in some cases. Homeownership brings numerous tax perks, such as mortgage interest deduction, property tax deduction and others.
4.  Winter Staging. When selling, you can take advantage of the holiday season by incorporating it into your home staging. Everyone loves some holiday magic happening inside the home! While you should keep decorating to a minimum, some neutral lights and garland can really brighten up your home and make it feel more cheerful during this otherwise dark time of year.
5.  Realistic Picture. On the other hand, buying during the winter is smart, because buyers can view homes in their least appealing season. It's easy to make a house and yard beautiful during bright summer days and flowery spring days, but you can notice more potential issues during the winter. Check for drafts, bad lighting and inconsistent heating. However, make sure your home inspector checks the heat and air conditioner, no matter what season it is.
As you can see, there are perks to accomplishing your Katy real estate market goals during the holidays! Sometimes, homeowners just need to move now because of an uncontrollable circumstances, such as a new job or aging parents. As your Katy real estate agent, I am here for you! Whether buying, selling or both, I work year-round to help you accomplish your real estate goals. Give me a call as soon as you're ready to get started!
Mickie Cioccia
Mickie C and Company Realty
Check Out Our Website
See Katy and Houston, TX Homes for Sale 
Become Our Facebook Fan
Follow Us on Twitter
Connect With Mickie on LinkedIn
Contact Our Team
Share on Facebook