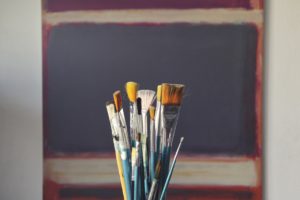 Happy New Year! Now that the hectic holidays are behind us, we can get on with our 2020 goals! If you have Katy real estate goals you'd like to accomplish this year, give me a call, your Katy real estate agent! I can answer any questions you may have, and guide you through the entire home-selling and/or home-buying process.
There are also plenty of events and activities to enjoy around town. Just because holiday events are ending, that doesn't mean you have to sit around the house the rest of winter. Here's a list of fun events to enjoy in the Katy TX area this January:
1.  Hike it Baby is a nonprofit that encourages families and children to get outside and walk, from birth to school age. From trail hikes to toddler crawls, there is something for everyone! A Hike it Baby: Toddler Parade is coming up Jan. 8 at Nottinham Park in Katy. This consists of toddlers leading the hike with push toys, followed by a picnic. You can find out more about this group, and how to sign up, on their website.
2.  January is a great month to try Painting with a Twist in Katy! Painting supplies and instruction are provided with ticket purchase, all you have to do is check out the calendar and choose which painting you want to create! There are adult and family-themed options. From almond tree blossoms to colorful dragons, you're sure to find a painting you'd like to hang up in your house.
3.  Katy area libraries have lots of fun events this time of year as well. For example, Cinco Ranch Library has story times, family movie nights, toddler time, homework help and more for kids. For adults, they've got everything from Computers 101 classes to Tai Chi for Beginners, Merengue dance lessons, book clubs, chess days, digital photography classes, teen art workshops and so much more.
4.  Bring the kids to blow off some steam at Giggles and Fun in Katy! Every Thursday from 1 to 4 p.m., you can enjoy buy one get one half off admission. They've got jungle gyms, slides, blocks, soft toys, kid villages and more to keep kids of all ages busy for hours.
5.  The Katy Home & Garden Show is coming up Jan. 25-26 at Leonard E. Merrell Center! Want to complete some upgrades or renovations to your Katy home before selling, or just because? Check out the latest home design trends and meet experts who can help your renovation dreams become a reality.
Enjoy your month and these fun events and activities around town! When ready to achieve your Katy real estate market goals, give me a call. As your Katy real estate agent, I am here to help you every step of the way. Why wait? Check your goals off your list immediately this year! Contact me!
Mickie Cioccia
Mickie C and Company Realty
Check Out Our Website
See Katy and Houston, TX Homes for Sale 
Become Our Facebook Fan
Follow Us on Twitter
Connect With Mickie on LinkedIn
Contact Our Team
Share on Facebook