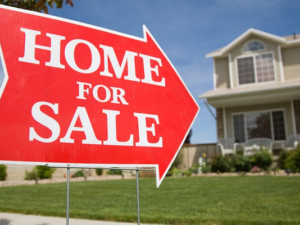 If you've been thinking about selling your Katy home for a while now, the waiting game is over! The conditions of the Katy real estate market make 2020 the ideal year for selling. As your Katy real estate agent, here are four main reasons for this:
1.  New buyers are eager. Because mortgage rates are low and home price growth has become more gradual, homebuyers are out and eager to buy. It's always smart to sell when buyers are entering the market, and especially when inventory is as low as it is right now! This means more buyers will look at your listing.
2.  Interest rates are still low. Mortgage rates are expected to remain low throughout most of 2020, which will help buyers obtain first-home purchases or move-up dream homes. If you are wanting to sell your Katy home so you can move up to your dream home, this is good news for you, too. You should be able to obtain a low mortgage rate for your future mortgage loan!
3.  You have high equity. Most Katy homeowners are surprised to learn how much equity they have in their home at this time, if they've been living there for at least a couple of years. The more equity you have, the more profit you'll likely see when you sell. This could mean a large down payment on your next house, or it could mean a large sum of money to help you retire, travel, start a business, etc.
4.  The future is unpredictable. None of the 53 professional forecasters from the National Association for Business Economics expect a recession in 2020, which is great news for home sellers. However, GDP is expected to slow, so 2021 is an unknown. No one expects another housing crisis like the last one, but it's smart to sell before a recession, because home prices might stall or start to decline.
As you can see, there are plenty of fantastic reasons to sell now! In fact, if you're ready to list soon, you should, as there may be many listings coming to the Katy real estate market this spring, due to the great conditions for home-selling this year. Beat the competition and list this winter! Buyers are already out and eager to buy.
As your Katy real estate agent, I am here and ready to help you sell. My team provides a comprehensive digital marketing strategy to sell your home. Our approach includes targeted Facebook advertising, email marketing, content marketing, personalized 1-to-1 outreach and more. Find more information on our home-selling approach. If you're still not sure you're ready to sell, start by finding out your home's current value for free.
If you have questions about the home-selling process, or you're feeling ready to sell, give us a call! We are here and ready to help you achieve all of your Katy real estate goals this year!
Mickie Cioccia
Mickie C and Company Realty
Check Out Our Website
See Katy and Houston, TX Homes for Sale 
Become Our Facebook Fan
Follow Us on Twitter
Connect With Mickie on LinkedIn
Contact Our Team
Share on Facebook