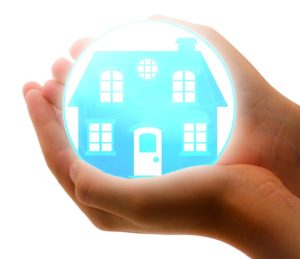 Are you hoping to buy a Katy home this year? Do you keep up with real estate headlines and constantly go back and forth about whether you should buy now or put it off? As your Katy real estate agent, I'm here to share the latest news with you, and to ensure you that now is an excellent time to buy!
Between mortgage rates, home price fluctuations and economic recession talk, it's hard to keep the facts straight. As a Katy homebuyer, the most important factor to look out for is mortgage rates. If you've been keeping up with the news, you know that mortgage interest rates are very low right now! For this reason, housing affordability is high for Katy buyers. In fact, now is an even better time to purchase a home than 10 years ago, according to Realtor Magazine. Rates are low, borrowers are more responsible, homeowners are sitting on more equity, median family income has increased, etc. 
There's been talk that after a year of moderating home prices, home value appreciation may start accelerating again. No one knows for sure when this will happen. While this could raise the cost of homes, that doesn't mean that it will make home-buying not possible for you. This is a common misconception about home-buying, which this KCM Crew article explains. This is because of low mortgage rates. Rates have dropped a whole percentage point since last year, which actually makes homes more affordable. There are many parts to the equation of home affordability! 
If you already own a home, do you know what your mortgage rate is? A new study found that many homeowners have no idea! This is important information to know while rates are so low, because if your current rate is higher than the rates being offered, now may be the perfect time for you to refinance and save money, or to sell and move up to your dream home!
Once you buy, there are many long-lasting financial benefits of homeownership. This includes tax breaks, including tax deductions on the interest and property tax portion of your mortgage. Hate tax season? Being a homeowner makes it a little easier! Also, when you own, the amount you pay each month is set in stone and won't go up, which is not true with renting, and eventually, you could pay your mortgage off and not have a housing payment to make at all! Plus, the money you put into owning is yours to keep. It is yours in equity, and yours when you sell. When you rent, you never see that money again. 
As you can see, there are many benefits to owning a Katy home, and many benefits to buying now! If you have questions, or would like to get started on the home-buying process in the Katy real estate market, contact me! As your Katy real estate agent, I am here to make your selling and/or buying goals a reality.
Mickie Cioccia | Broker Associate
Mickie C Team
Check Out Our Website
See Katy and Houston, TX Homes for Sale 
Become Our Facebook Fan
Follow Us on Twitter
Connect With Mickie on LinkedIn
Contact Our Team
Share on Facebook