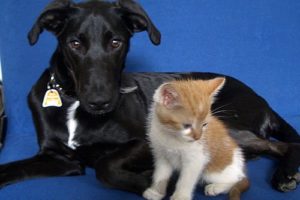 Spring has sprung in Katy TX, but it doesn't look quite like we thought it would! With most of the city shut down for the time being, to help stop the spread of COVID-19, you might be wondering how to fill your time at home, and also what you can do to help businesses and community members, if you are healthy and well. As your Katy real estate agent, I am here to fill you in on some of your options!
1.  If you have food to spare, you can donate to the Katy Christian Ministries food pantry, which serves about 140 families per day. If you don't want to leave your home, you can even ship your donations. If you do drop off, hours are 8:30 a.m. to 5:30 p.m. They are mostly in need of canned meats, canned fruit, rice/pasta, cereals, shampoo, deodorant, bar soap, diapers, baby wipes and powdered laundry soap.
2.  Donate money to Meals on Wheels, which delivers food to housebound Houston-area seniors, who are one of the groups most at risk to COVID-19. Meals on Wheels has accelerated its food deliveries and needs help raising funds. It's also looking for volunteers to help deliver supplies, and to check in with seniors in the community and offer support over the phone.
3.  Continue to support your favorite local businesses in Katy TX however you can! Many restaurants are offering takeout, delivery or curbside pickup options right now, even if they don't normally offer takeout. Call your favorite restaurants and see what they are offering and how you can order. If your favorite businesses are shops or services, call or visit their websites to see if they offer online shopping. If not, you can purchase gift cards for the future, to help keep them afloat right now.
4.  Adopt or foster a pet! Social distancing is putting a strain on all businesses, and this includes animal rescues and shelters. If you find yourself working from home, or homeschooling your kids, your family might have more time to care for a pet than otherwise. Shelters may run low on supplies, or volunteers to help run them, so now is a great time to care for a pet, whether it's temporary or permanent. It's also a great way to improve the spirits of your family members while stuck at home!
5.  Check in on neighbors, family and friends. You can do your part just by checking in with those you know and love in your community. See if there are any seniors, pregnant women or anyone immunocompromised that you could grocery shop for, or cook for, or just offer support and conversation to during this time. Video chat with anyone you know who lives alone, or anyone feeling the emotional burden of this experience. Offer to watch kids of friends or family who have to continue working while the kids are at home. We are all in this together!
If there is anything I can do for you during this time, don't hesitate to reach out! If you would still like to accomplish your Katy real estate goals this spring, give me a call. Real estate never stops, and we are still here to help you with your home-selling and/or home-buying needs. Contact us today! Stay healthy!
Mickie Cioccia | Broker Associate
Mickie C Team
Check Out Our Website
See Katy and Houston, TX Homes for Sale 
Become Our Facebook Fan
Follow Us on Twitter
Connect With Mickie on LinkedIn
Contact Our Team
Share on Facebook