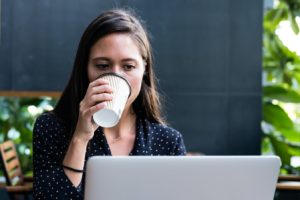 Real estate isn't exactly business as usual right now, thanks to the COVID-19 pandemic, but the Katy real estate market is still alive and active! If you need to buy and/or sell this spring, as your Katy real estate agent, I am still here for you. We can discuss your needs virtually and go from there. Please do not hesitate to reach out to me!
If buying a Katy home is on your spring to-do list, let's talk about your virtual options. Luckily, we live in an age where technology can really help us out! If you find yourself with a lot of time on your hands, and you spend a lot of your day browsing the internet, now may be the perfect time for you to begin your house hunt.
Listings are still active in the Katy real estate market, so there is no better time to browse listings and see if there are a few that interest you. Check out the photos and details of each house. If you find yourself very interested, give me a call! I can set up a showings for you via FaceTime or virtual. You can enjoy seeing homes from the comfort of your own home!
Realtor.com shared some tips for buyers who are searching virtually:
1.  Read the descriptions carefully and read between the lines to learn more about the home. Pay attention to any potential red flags, such as if there are photos missing of certain areas of the house, or if the home is considered a 'fixer upper.' Write down any questions you come up with to ask your agent.
2.  If the listing includes a video, ask the agent if they have any more footage that may have gotten cut, or ask for a live virtual tour via FaceTime, where you can request to see more of certain areas of a home and ask any questions you may have.
3.  If you really like a home after seeing the virtual tour, ask to see the seller disclosure, which outlines any known problems with the home's structure, as well as the age of various features in the home, and any home improvements that have been done.
4.  Do a lot of research on the surrounding neighborhood, community, local businesses, schools, etc., which should be pretty easy with the internet.
5.  Accept that you may not be able to tour the home live right now. In this case, you can wait until you can view the home live, you can drive by to view the exterior and neighborhood if you live nearby, or you can choose to buy the home unseen. For your safety, when needed, we can add the COVID-19 Addendum to your contract, which allows you to back out if need be.
As always, as your Katy real estate agent, I am here to help! Whether buying, selling or both, give me a call and let's discuss your options. Time is on your side, let's use it to accomplish your goals in the Katy real estate market!
Mickie Cioccia | Broker Associate
Mickie C Team
Check Out Our Website
See Katy and Houston, TX Homes for Sale 
Become Our Facebook Fan
Follow Us on Twitter
Connect With Mickie on LinkedIn
Contact Our Team
Share on Facebook