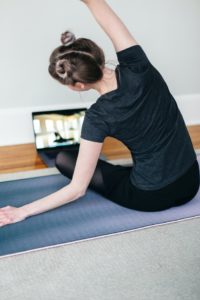 There are so many virtual offerings online right now, you might not even know where to start! One great place to start is locally. Many local businesses and nonprofits are hosting virtual offerings, so as your Katy real estate agent, I am here to fill you in on some of these. They are a great way to help support local businesses during this difficult time!
1.  Katy's Brookwood Community is a local nonprofit that depends on sales of numerous items and events, many which are not happening right now. Help support them by heading to their website to view all of their available products that are for sale. They are all 20 percent off plus free shipping through April 30. The Brookwood Community Garden Center is also offering a 20 percent discount and is open 9 a.m. to 4:30 p.m. daily. Their cafe is open for to-go orders from 11 a.m. to 2 p.m.
2.  This coming weekend is the annual Smilin' Rylen Run, which benefits LifeGift, Ronald McDonald House Houston, Emma's Hugs and Now I Lay Me Down to Sleep. You can still sign up for this event through April 24, as it will occur virtually this year. Participants can run anytime and anywhere as long as they meet their 5K or 1-mile distance. Races must be submitted by May 15 to receive a medal and race bag.
3.  Houston Zoo is celebrating Earth Day with virtual events all this week. From 11 to 11:30 a.m., head to their Facebook page for Facebook Live events, where you can view different animal and nature exhibits and learn more about them. They also have an Earth Day challenge happening, where you can win a free zoo membership.
4.  Houston Ballet's Nutcracker Market was canceled, so they set up a Virtual 2020 Nutcracker Marketplace on Facebook! Join the group to view what each of the merchants has available to purchase this season. One hundred percent of all sales from the group go directly to each merchant. This will run through the end of this month.
5.  There are many ways to take virtual workout classes from local Katy businesses. Options include Vibe Fitness, who has a group portal with workouts and more, Pure Barre, who offers one week of unlimited livestream classes, free virtual workouts on the Villa Sport Athletic Club and Spa's website, and many more. There are also plenty of virtual fitness options available from Houston businesses.
If you know of more exciting virtual offerings in the Katy TX area, leave a comment and let us know. As your Katy real estate agent, I have lots of virtual offerings in the way of listings! If you'd like to sell, but or both in the Katy real estate market this spring, I can help you out. Give me a call and let's discuss your virtual options right now. From phone calls to video chats to virtual tours, my team is here for you! We look forward to guiding you through these ever-changing times.
Mickie Cioccia | Broker Associate
Mickie C Team
Check Out Our Website
See Katy and Houston, TX Homes for Sale 
Become Our Facebook Fan
Follow Us on Twitter
Connect With Mickie on LinkedIn
Contact Our Team
Share on Facebook