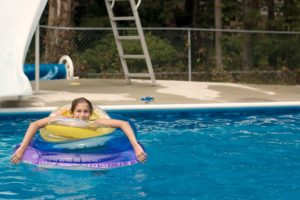 This weekend is Memorial Day, the unofficial start to summer in Katy TX, but it's not the usual weekend of festivals and events due to COVID-19 closures and cancellations. Still, as your Katy real estate agent, I am here to fill you in on some fun options you have for your holiday weekend. Make the most of it and get excited for the summer season!
1.  Sign up for the Remember the Fallen Virtual 21K Run Walk and get your exercise in for a great cause! This run pays tribute to those who have died in service to our country. Once you register, a race packet will be mailed to you. Choose any location to run or walk your race, indoors or outdoors, and then submit your results for medals and bragging rights. You've got until June 15 to complete it!
2.  Restaurants and shops in Katy TX are open for business at 25 percent capacity. It's wise to call your favorite local business to see what your options are, and if reservations are needed. LaCenterra at Cinco Ranch has a list of restaurants open for dine-in and stores open for shoppers available on their website. Restaurants are still open for curbside, pickup or delivery as well, grab some food and have a picnic at a park or in your backyard!
3.  Head outside for some fresh air at local parks or trails. The paths are open for walking and biking, making it a great option for family activity this weekend. Here's a list of walking trails within Katy city limits, and here's a list of hiking trails near Katy. Practice social distancing and plan ahead, as playgrounds, bathrooms and pavilions are still closed at this time.
4.  Enjoy other outdoor activities. Some sports and recreation activities have resumed, with only four participants at a time, such as pools and tennis courts. If you live in a community, check with your HOA or clubhouse for rules specific to your community, or call your favorite public amenity for the latest updates. If you have a backyard pool, this weekend is a great opportunity to open it!
5.  Speaking of home, this weekend is also a great time to accomplish some of the home maintenance or home improvement projects you've been wanting to do. Spend time outdoors pruning trees and shrubs, planting gardens, fertilizing lawn, and cleaning grill and outdoor furniture. You might be spending a lot of time in your backyard this summer! Inside, seal any gaps around windows for better energy efficiency, clean ceiling fans, inspect air conditioner, etc.
Enjoy your weekend and the start of summer. Get creative with activities to keep you busy! If you have buying/selling goals you'd like to achieve in the Katy real estate market this summer, give me a call, your Katy real estate agent. I am here to answer any questions you may have, and to guide you through the entire process!
Mickie Cioccia | Broker Associate
Mickie C Team
Check Out Our Website
See Katy and Houston, TX Homes for Sale 
Become Our Facebook Fan
Follow Us on Twitter
Connect With Mickie on LinkedIn
Contact Our Team
Share on Facebook