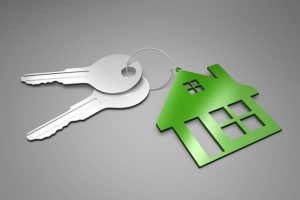 The pandemic has caused a disturbance in our lives and our goals. While Katy real estate market activity slowed down for a bit, it's picking back up for summer. Home prices are still high, sellers are listing, sales are increasing, and buyers are out and eager, thanks to historically low mortgage rates!
If you have a dream of owning a home in Katy, as your Katy real estate agent, I am here to help make that goal a reality for you this summer. There are so many perks to homeownership, financial and non-financial. Let's take a look at some of them:
Net worth – Homeownership builds your family's net worth. Studies find that the median family net worth for all homeowners increased by nearly 15 percent since 2013, while the net worth of renters has declined 9 percent since 2013.
Financial security – It's easier to have financial security, especially during troubled times, when you own, thanks to equity, value appreciation and set monthly mortgage costs. Your monthly payment won't suddenly go up if you have a fixed-rate mortgage, unlike rent, and you have the value of your home to fall back on in emergencies.
Pride of ownership – Homeowners feel proud to have a place to call their own. Once you own, you'll understand how good it feels, especially during uncertain times. It is, after all, part of what is considered the American Dream!
Civic participation – Homeowners are more interested in being involved in their neighborhood and community when they own and have a stake in the location. Homeownership increases a sense of community and increases civic engagement.
Privacy, safety and stability – Homeowners can enjoy a comfortable private space that is all their own, and homeowners tend to feel more safe and secure in their own homes than shared space or rentals. Homeowners tend to stay in one place longer, which makes it easier to get to know your neighbors.
Personal expression – As the owner of a home, you have the ability to make whatever changes you want to your living space, which is a great way to show off personal expression and creativity.
Economic benefits – The benefits of homeownership extend beyond your own front door and community, too. Housing-related expenses account for more than one-sixth of America's economic activity. Homeownership helps drive GDP growth, as a study shows that every 10 percent increase in total housing market wealth translates to approximately $147 billion in additional consumer spending. Wow! Homeownership is also a forced savings, which provides homeowners with entrepreneurial opportunities. This is all great news for our economy and for individual possibilities.
You can find links to the studies mentioned in this KCM article. When you are ready to buy, sell or both this summer in the Katy real estate market, give me a call! If you have questions about the process, or about current market conditions, give me a call. As your Katy real estate agent, I am always here and ready to help you out in whatever way I can. Let's make your real estate goals a reality this summer!
Mickie Cioccia | Broker Associate
Mickie C Team
Check Out Our Website
See Katy and Houston, TX Homes for Sale 
Become Our Facebook Fan
Follow Us on Twitter
Connect With Mickie on LinkedIn
Contact Our Team
Share on Facebook