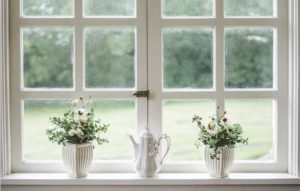 If you are thinking about selling your Katy TX home this summer or fall, now is an excellent time to do so! Buyer demand is high, mostly due to record low mortgage rates, and listing inventory is low, so homes are often selling fast and for great prices. As your Katy real estate agent, I am here to fill you in on what buyers are looking for, so we can stage and market your home properly!
First of all, if you're worried that the pandemic has caused a stall in real estate, not to worry. In a recent study, 55 percent of consumers said they're more optimistic about buying a home today, 41 percent of homebuyers said they're accelerating their purchasing timelines, and 63 percent of buyers said they're saving more money now, which can be put toward a down payment. So, buyer confidence is high!
Another study asked buyers what home features they consider crucial right now. When it comes to the exterior of a home, the size of windows came out on top, followed by the amount of windows. So, when staging your home to sell, be sure to clean your windows, lift your blinds and really show them off! Next came a porch or patio, shape of roof, material of siding, color of siding, and garage. Buyers are especially into outdoor space right now, so really clean up your yard and stage your porch or patio as an inviting place to hang out and entertain.
Inside the house, the winning feature by a landslide was the layout of the home. If you've got an open floor plan, or a great flowing layout, we'll be sure to feature that in your listing. After that came storage space, flooring, having a primary bedroom suite, modern kitchen appliances, ceiling height, and kitchen island or eat-in kitchen. Again, we'll be sure to mention these features in your listing if you have them!
Since the pandemic, buyers needs have also changed. In general, relocating buyers are looking for more space. They want bigger homes and bigger backyards. Buyers working from home are looking for a home office space. If kids are getting schooled at home, buyers are looking for desk space for the kids. For visiting family members, buyers are looking for guest suites or guest rooms. Outside, buyers in Texas appreciate backyard pools, outdoor kitchens, patios and porches, fences, fire pits, etc. These are all excellent features to mention right now in these changing times!
What home features do you dream of having? Whether you're looking to sell, buy or both in the Katy real estate market, as your Katy real estate agent, I am here to help. Give me a call and let's discuss your needs, your timeline, the current home-selling and/or home-buying process, and local market conditions. Now is an excellent time to work toward your real estate goals!
Mickie Cioccia | Broker Associate
Mickie C Team
Check Out Our Website
See Katy and Houston, TX Homes for Sale 
Become Our Facebook Fan
Follow Us on Twitter
Connect With Mickie on LinkedIn
Contact Our Team
Share on Facebook