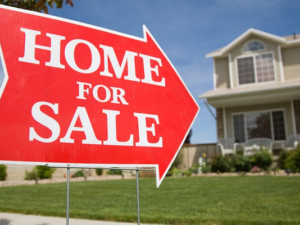 Now that the holiday season is upon us, typical real estate advice is to "wait until spring to buy/sell." This is because, in a typical year, the winter market slows down, especially during the holidays. Well, as your Katy real estate agent, let me remind you that 2020 is no normal year! This year, the real estate 'rules' go out the window, and this winter is predicted to be a hot housing market.
Here are just some of the reasons that you should still gear up to sell now:
1. The pandemic has created a pent-up demand of homebuyers. When everything shut down in the spring, real estate transactions were delayed. Showings weren't happening. Because of this, everything this year has been pushed back. Normally at this time of year, the slowdown has already started to happen. Not this year! Buyers are out and eager to buy.
2. Buyers needs are changing. Why the eagerness to buy? Well, record low mortgage rates are a huge part of it. The other part is that needs have changed since the pandemic began. With more family members working or schooling from home, buyers are looking for more space. Buyers also want bigger backyards. If they aren't commuting to work anymore, this opens the door to where they can live, so buyers are moving closer to family or out of cities. Buyer demand means it's a great time to sell!
3. Housing inventory is low. Even with this onslaught of eager buyers, inventory is still low, so when sellers do put their house on the market, they typically sell very fast and receive multiple offers! This also means that home prices have kept increasing. If you haven't checked what your home is worth, you should, you will probably be pleasantly surprised. Plus, you may receive over asking price if you receive multiple competitive offers. The ball is in your court as a home seller!
4. Listing prices are skyrocketing. Like I mentioned, with low supply and high demand, home prices are driven up. Across the country, median home listing prices jumped 11.1 percent in September compared to a year ago. Price per square foot increased by 13.9 percent. Plus, if you receive multiple offers, that could shoot the price up even more. Sellers are also calling the shots on contract terms and repairs.
As you can see, it's a great time to sell your Katy home, but if you want to sell so that you can buy a house that better suits your ever-changing needs, it's a great time to do that as well! Mortgage rates are low, and if you sell your current home for a great price, you'll be set up for success when putting offers down on other homes.
So, whether you want to sell, buy or both this fall/winter in the Katy real estate market, don't hesitate! The market is still hot, and as your Katy real estate agent, I am here year-round to help you out. Give me a call, let's discuss your real estate goals!
Mickie Cioccia | Broker Associate
Mickie C Team
Check Out Our Website
See Katy and Houston, TX Homes for Sale 
Become Our Facebook Fan
Follow Us on Twitter
Connect With Mickie on LinkedIn
Contact Our Team
Share on Facebook