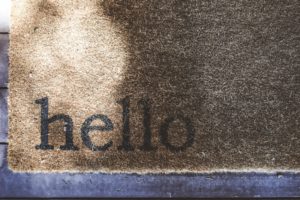 When you're motivated to sell your Katy TX home, you will likely go to many lengths to ensure that your property is ready for the market, but also to ensure you hook buyers from the start! Of course that is dependent on many factors, one of the most important being pricing, but there are a few home features that can help you grab and keep buyer interest this year.
The front door
Curb appeal is everything to Katy buyers, so grab their eye immediately with your front door! A bold color could be just what they need to want to see more, especially if the exterior is rather neutral. But if bold color isn't your cup of tea, consider an architecturally appealing door instead.
Ceiling height
High ceilings are a buyer favorite, but they are not available in all Katy TX homes. If you are not among the high ceiling crowd, you can achieve a similar feel by painting your entry white, including the ceiling, to create the illusion of wide, open space.
Privacy
Don't have an open concept home? Don't worry! Many buyers love the idea of privacy between rooms, especially living and dining spaces. It's the differentiation between spaces that will set your property apart! Talk it over with your agent as buyers differ by location, but you may even like to consider adding a wall to achieve this feel.
Separation from the pack
Regardless if your Houston TX area home is located in a neighborhood full of similar looking properties, if yours has even one different identifying factor like a paint brick instead of the typical red, you could be on your way. Buyers today are looking for that something that sets your property apart from the rest, especially as many homes in today's newer neighborhoods tend to look the same.
I've helped numerous Katy TX home sellers prepare their properties for the market and achieve a successful sale— let me do the same for you! Give me a call today for more information about the Katy real estate market and the best time to list your home.
Mickie Cioccia | Broker Associate
Mickie C Team
Check Out Our Website
See Katy and Houston, TX Homes for Sale 
Become Our Facebook Fan
Follow Us on Twitter
Connect With Mickie on LinkedIn
Contact Our Team
Share on Facebook