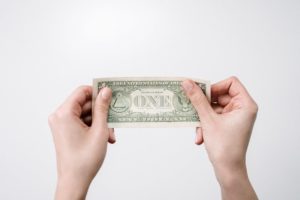 The two major costs associated with buying a home in Katy TX are the down payment and the monthly mortgage. However, there are a few others that buyers tend to overlook— causing both surprise and shock when the time comes to sign on the dotted line.
Below are four hidden costs of buying a home and to avoid disappointment later, it is important to factor them into your budget before you find the one.
Closing Costs
Katy TX buyers can expect closing costs to span anywhere from 2 to 5 percent of the home's value. Your mortgage lender will go over all of the fees and costs with you, but be sure to consider closing costs in your research. And while the seller may cover some of these costs—depending on how you work your offer—you may have to contribute toward the grand total that can add up to a few thousand dollars.
Home Inspection
Although the home inspection can cost up to $500, it ultimately provides buyers with peace of mind, knowing that they are not purchasing a property with major issues or one that requires extensive repair.
Home Warranty
A home warranty provides extra security to buyers who may be purchasing an older home, with older appliances and operating systems (plumbing, electrical, HVAC). Warranties can be paid for at times by the seller, but if taken on by the buyer, they can cost around a few hundred dollars per year.
Maintenance
A large yard may be on your wish list for a home in the Houston TX area, but that also requires timely upkeep— and the tools to do so. Do you have a lawn mower? Take expenses like these into account before you are faced with having to buy them quickly.
If buying a home in the Houston TX area is on your agenda this spring, give me a call today for more information!
Mickie Cioccia | Broker Associate
Mickie C Team
Check Out Our Website
See Katy and Houston, TX Homes for Sale 
Become Our Facebook Fan
Follow Us on Twitter
Connect With Mickie on LinkedIn
Contact Our Team
Share on Facebook