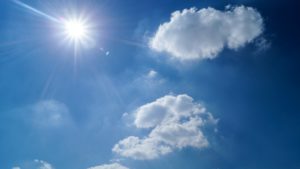 The temperatures are really heating up here in Katy TX! And while we're all certainly looking forward to this time of year, the impending summer heat can bring about a rise in utility bills for Texas homeowners.
There are dozens of ways to keep mounting utility costs at bay this year and as your Katy TX real estate expert, I'm sharing some with you below!
Clean your air filters
It's important to clean your air filters to keep your heating and cooling bills down this summer. When filters are dirty, these systems have to work much harder and use much more energy to function properly. With clean filters, your home can run as it is meant to and help bring down your utility bills.
Install a new thermostat
If you haven't already, consider installing a new thermostat in your Houston TX area home. A programmable model can control your home's temperature at various times of the day—for instance, when you're sleeping or out of the house—to keep costs low. These types of thermostats can reduce your energy usage drastically this summer.
Add mulch
Summer is a popular season for planting flowers, vegetables and herbs, but that also means you'll be watering more often. Adding mulch into your landscaping will help to slow evaporation, keep the water on the ground longer and allow you to water less frequently.
Apply window film or curtains
To keep the hot summer sun out of your home and reduce cooling costs, Katy TX homeowners can install curtains or window film. Installing window film is as simple as measuring your window size, cutting the film and applying it to your window; this will help to block the heat from entering your home.
If you're ready to begin house-hunting in the Houston area this season or contemplating selling your home, give me a call today!
Mickie Cioccia | Broker Associate
Mickie C Team
Check Out Our Website
See Katy and Houston, TX Homes for Sale 
Become Our Facebook Fan
Follow Us on Twitter
Connect With Mickie on LinkedIn
Contact Our Team
Share on Facebook