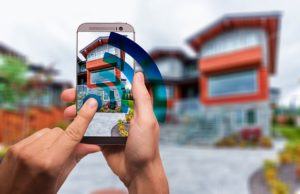 If you're planning a Labor Day or fall vacation, make sure you prep your Katy home so that it's safe and secure while you're gone! As your Katy real estate agent, I'm here to offer you some steps to take before you take off. Keep these handy:
1.  Get rid of odors. Empty all of your trash cans, wipe them down with a cleanser spray and then let them dry. Run your garbage disposal. Get rid of any food in the fridge that will go bad before you return. Keep your air conditioner running at high 70's to prevent moisture buildup.
2.  Pause your mail. If your mailbox is exploding with mail, that's an obvious sign that no one is home. You can temporarily shut off your mail online. Do this with any newspapers you have delivered as well, and UPS boxes if you're expecting any online purchases to arrive.
3.  Unplug. Save on your electricity bill, and prevent any sort of electrical issue or fire, by unplugging all unused appliances while you're away. That includes TV, internet, microwave, coffeemakers, clocks, etc.
4.  Secure your home. There are many ways of doing this. On the high end, purchase and install a security system, set up cameras in and around the house for you to check on, invest in smart technology that lets you turn off and on lights and close curtains remotely. You could also just make sure everything is locked and get a timer for your outdoor lights. (Choose one that allows for randomization.)
5.  Watch what you share. If posting on social media about going out of town, make sure you're only sharing with friends and not with the general public. Let a trusted neighbor know you're leaving, so they can check up on your house, but don't let the whole neighborhood know.
6.  Plan ahead with landscaping. Mow the lawn right before you leave, and water plants, so your yard isn't a giveaway. If you'll be gone for longer than this is possible, have someone come over to mow or water. If planting new landscaping anytime soon, opt for thorny shrubs below your windows.
7.  Move your spare key! If you leave a spare key under your flowerpot, time to take it away while you're gone. Even if it's in a less obvious place, being gone for an extended period of time could give a burglar more time to look. Instead, give it to a trusted friend or neighbor in case of an emergency.
Once you secure your Katy home, enjoy your last-minute summer vacation or an upcoming fall trip! You deserve it! When ready to accomplish your Katy real estate market goals, contact me, your Katy real estate agent. Summer is wrapping up, but there is still time to achieve your buying and/or selling goals. I am here to answer any questions you may have and to help you through the process! Give me a call!
Mickie Cioccia
Mickie C and Company Realty
Check Out Our Website
See Katy and Houston, TX Homes for Sale 
Become Our Facebook Fan
Follow Us on Twitter
Connect With Mickie on LinkedIn
Contact Our Team
Share on Facebook