This time of the year when everyone is excited preparing for their costumes, houses with Jack-o'-lantern decorations and searches for places with Spooktacular activities. Yes you got it right. It's Halloween.
Pumpkin baskets, Halloween costumes, and make up ready? If yes then move to the next step. Search for the "Spooktacular Activities in Katy, TX this Halloween" and you will find Spooktacular activities in Katy.
To help you find Spooktacular Activities, we listed the some fun full events coming up for you and your family. Trunk or Treat activities, Family events and Halloween Costume Party are included in our list.
List of Spooktacular Activities to enjoy this Halloween in Katy TX.
Enjoy a giant obstacle course, live petting zoo, interactive games, raffle prizes and many more!
Dress in full costume to get a FREE BREAK FAST to use in your future visit. Coupons will be distributed when you order at the register.
The Trunk or Treat line will end at 7.30 PM sharp. Exclusively at Chick-fil-A® Morton Ranch. One breakfast coupon per person in costume. While their supply lasts.
WHEN : Wednesday, October 26th 5:30-7:30pm.
WHERE: The parking lot located behind Chick-fil-A® Morton Ranch at 2826 W Grand Pkwy N Katy, Texas 77449.
2.  Trunk or Treat at Katy's First Baptist Church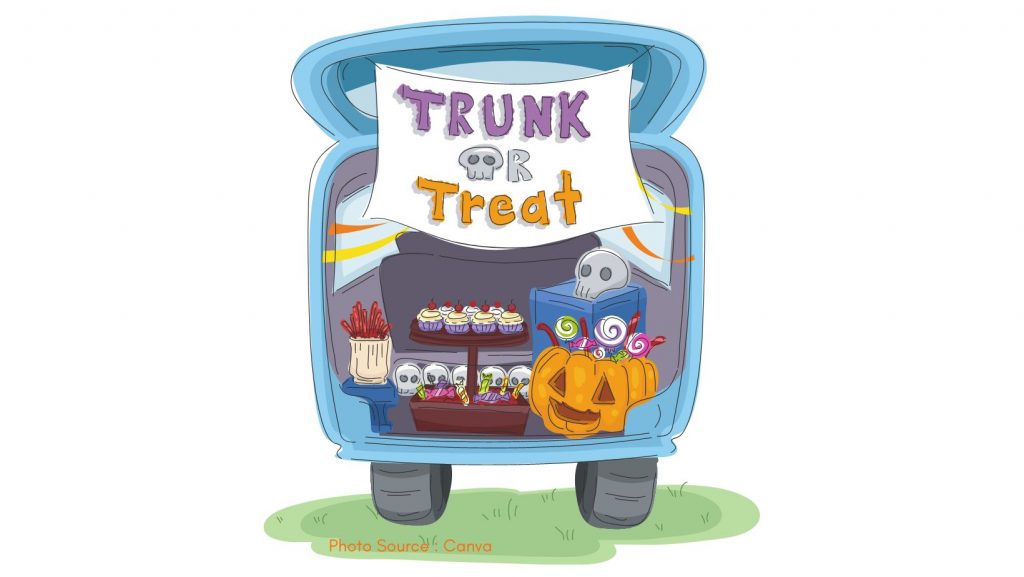 This even is free and a perfect place to dress up with your kids and collect candy on their themed trucks.
WHEN : October 26, 2022 anytime between 6:30-8:00 PM
WHERE : Katy's First Baptist Church SW Parking Lot ,600 Pin Oak Rd. Katy, TX 77494
3. Trunk or Treat at Adrenaline Athletics
It's a family-friendly environment . Kids can dress up on their costumes and will surely enjoy collecting candies.
Admission to Trick or Treat in their parking lot is FREE.
WHEN : October 27,2022 @ 6-7PM
WHERE : Adrenaline Athletics, 1420 Katy Flewellen, Suite E,Katy,TX,United States, Katy, United States
4. Monsters Ball- Halloween Costume Party at Grooves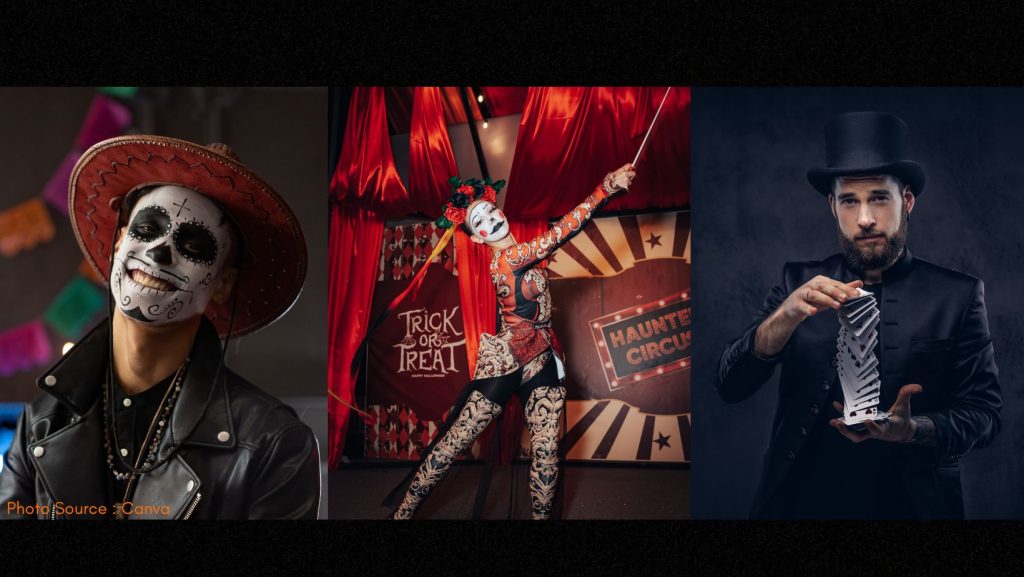 Dressing up to win? This is a must-attend Halloween Costume . Featuring the $1000 Costume contest with Magicians, Tarot Card readers and professional face painters and a photo booth. Looking for an event to have an amazing Halloween night with your friends? What are you waiting check this out now.
WHEN : October 29, 2022 9PM – October 30,2022 2AM CDT
WHERE : Grooves of Houston 2300 Pierce Street Houston, TX 77003 United States
Live Performances and Costume Parties
5. Joy's Halloween Party (10th Year Anniversary)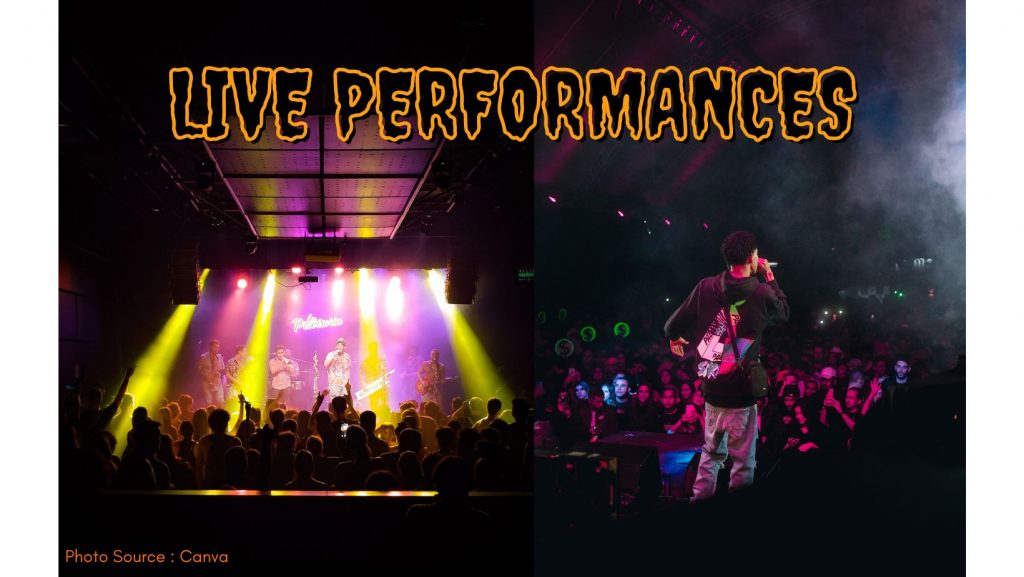 Another Costume contest and prizes throughout the night.
They also have Live Performances by The Ghetto Twiinz, 504 Kilo and U.N.L.V . Lil Ya
WHEN : October 29,2022 at 8PM CDT
WHRE : NOLA Daiquiris 18311 Clay Road #a11 Houston, TX 77084 United States
6. Haunted Halloween Horror Market Pop Up
Meet horror celebrities from HALLOWEEN The Curse of Michael Myers, The Lost boys, Friday the 13th, HELLRAISER Judgement and Hocus Pocus.
Live Music, Cash Prizes and Costume Contest are waiting for you. Admission for only $15.
WHEN : October 29,2022 at 12 PM – 7PM CDT
WHERE: Wildcatter Saloon 26913 Katy Freeway Katy, TX 77494 United States
Enjoy the Halloween folks!
Thinking of Making Texas Your Home?
Whether you're looking for a bustling city life or a close community feel there's sure to be a spot that will suit your needs. And if you're searching for homes for sale in Texas, we can help you find one that suits your needs and budget. We are one of the best real estate agents in Texas with decades of experience, and we'd love to hear about your home preferences. So call us at (281) 717-4412 and we'll work with you to buy the house of your dreams.